5 steps to take if your car overheats 
Have you ever been driving during your commute to work, and then your car overheats? This is the absolute worse and can be sure to ruin your day. It can also leave you confused and not sure what steps to take next when your Toyota car goes up in a pile of smoke. That's why Toyota of N Charlotte is here to break down what steps to take if your car goes kaput.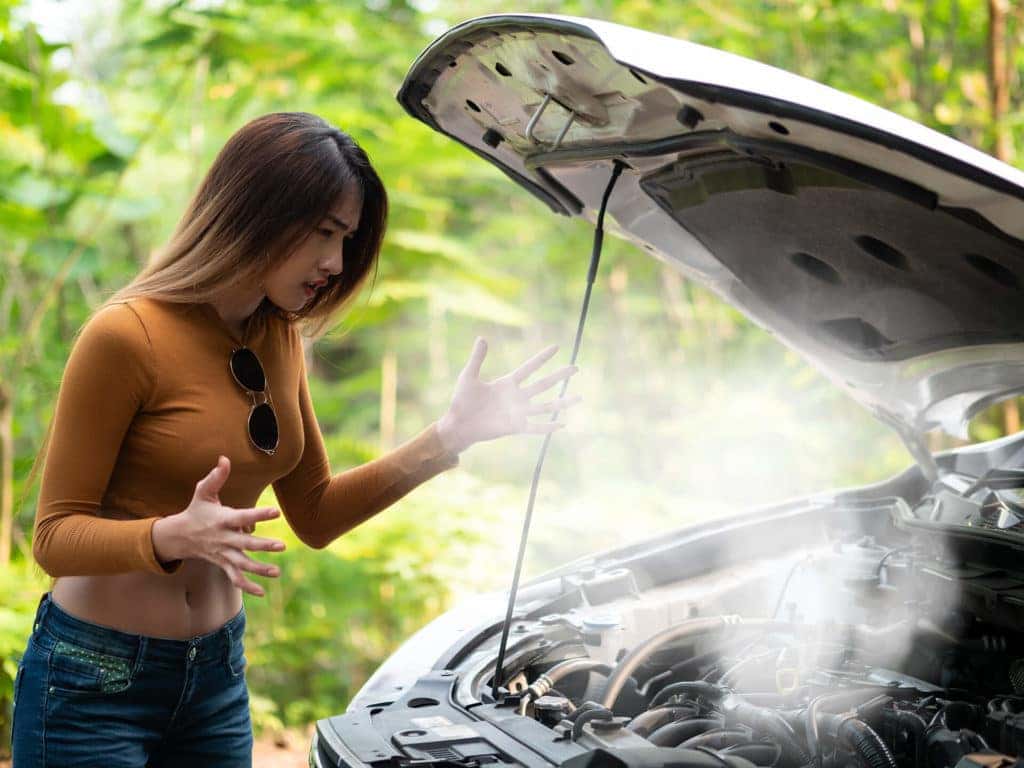 First, let's get into what signs to look for if your car overheats on you during your commute to work. 
Look for steam (or smoke) coming from the hood in your Toyota car. 

If you happen to see the temperature gauge go over to "H" or moving into the red section, then this is a red flag. 

If you smell something funky, or particularly, from the hood of your car then this is another sign. If your Charlotte Toyota car coolant is leaking, then this could cause this. However, an oil leak will have smell burnt. 
What to do if your car overheats
Step #1 Turn the heater on. 
This might seem like the opposite thing you should do. However, if your turn on the heater when your car overheats, then you'll take heat away from the Charlotte Toyota engine and into the cabin. Keep in mind that this might not work. It depends on how far gone the engine is. 
Step #2 Pull over. 
Toyota of N Charlotte suggests finding a safe place to pull over. It's safest to pull over and turn your car off. If you need some roadside assistance, then this is the best time to take advantage of that. 
Step #3 Stay calm. 
Do not open the hood of the car if it's overheating. If you do open the hood, then you could be blasted by hot steam. You should wait at least 15 minutes before opening the hood. This allows the Charlotte Toyota engine to cool off. 
Step #4 Add some car coolant. 
Another step to take if your car overheats is to add some Charlotte Toyota car coolant. After you've waited 15 minutes before opening the hood, put your gloves on, grab the car coolant cap with a towel, and pour the coolant into your car. Remember, it should be half coolant and half water. 
Step #5 Drive to a gas station. 
The final step to take if your car overheats is to drive to a gas station if you can. After driving here or to Toyota of N Charlotte, an auto service technician can take a look under the hood and see how to fix your car. 
Visit Toyota of N Charlotte today!
If your car overheats and you need more tips on what to do, then contact our Charlotte Toyota auto service technicians. We can get your car back in working order ASAP! Just book an appointment at 13429 Statesville Road! Just take exit 23 off I-77 in Huntersville! We look forward to seeing you today!