6 Car Care Steps When Your Car is Stuck in Snow
With the winter storms coming full blast, you'll inevitably end up stuck in the snow at some point. And, what better way to get out of the snow than by using these Charlotte Toyota car care steps? At Toyota of N Charlotte, we care about your safety while you're out there on the road, so let's dive in!
Before we get into the details, always be sure that you're using Charlotte Toyota winter tires, a shovel, and a winter safety kit. Also, make sure you turn off traction control and clear a path off around your tires. It's best to stay prepared so that you'll have everything you need in case you get stuck in the snow and have no way of getting out.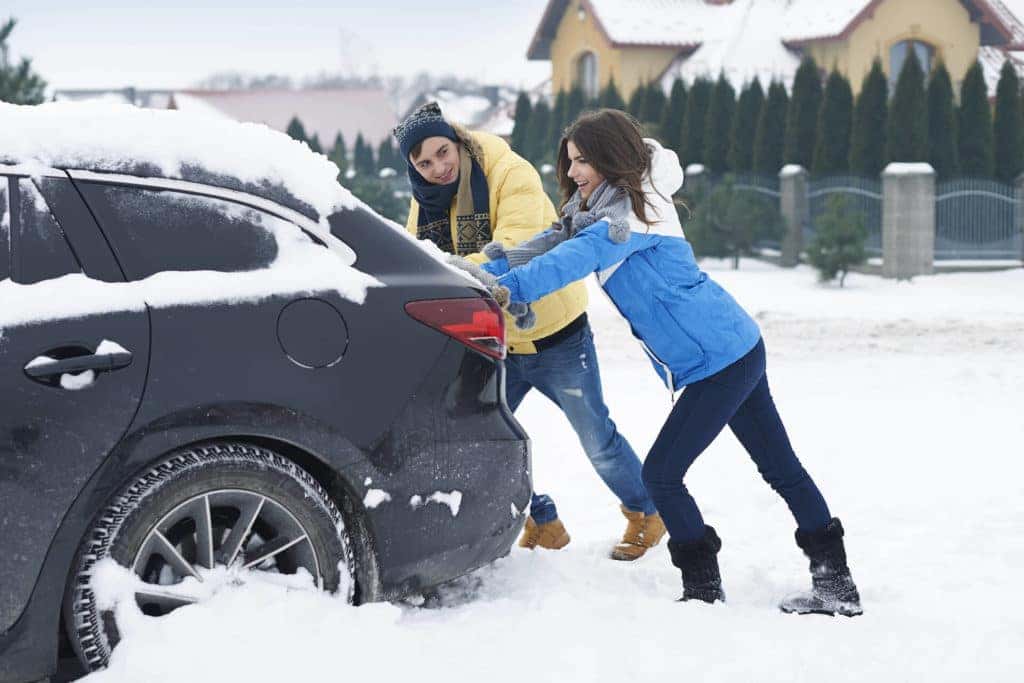 6 Car Care Steps 
Step #1 Forward and Back Technique. 
The first Charlotte Toyota car care step is to start your car and roll down your window. Then, try to stick your head out of the window so you can watch your front tire. After this, put your car in the lowest gear and move forward a little bit. Now you can slowly back up, and go forward again and hit that gas pedal lightly.
Step #2 Braking Technique. 
If the previous step causes your tire to spin, then try pressing the brake, while also hitting that gas pedal. However, don't try this for more than a couple of minutes as it might damage your Charlotte Toyota car brakes.
Step #3 Use that Muscle. 
Sometimes the best Charlotte Toyota car care step is some good ol' muscle. While your friends push your car, just step on the gas pedal a little bit.
Step #4 Rocking Technique. 
If you don't have Charlotte Toyota car chains, then you can try rocking your car by going between the forward and reverse gear. This might give you enough momentum to get out, but only try this a few times because you could end up damaging your transmission.
Step #5 Traction, Cat Litter, or Cardboard. 
Another car care step is to use traction, cat litter, or cardboard. You can start by sprinkling some sand or cat litter in front of your tires. This should help you gain enough traction and get out of that spot. We suggest you take caution with this car care step because you could ruin your mats.
Step #6 Release Some Air. 
The last car care step we suggest is to release some air from your tires so that they appear visibly lower. Driving on under-inflated tires allows the rubber to have more contact with the ground for a short distance. Just make sure you have a gas station nearby or you have an air pump in your car.
Visit Toyota of N Charlotte today! 
If you want more car care tips, then stop by our dealership today! Just book an appointment at 13429 Statesville Road. Take exit 23 off I-77 in Huntersville!