6 Common DIY Car Care Mistakes to Avoid
Auto service and general car care can give you a run for your money over time. All the oil changes, the tire rotations, or the big ones like alignments and tire replacements, can add up and you'll wind up feeling like you've spent a fortune. Whether you're trying to save money or imbue yourself with a sense of accomplishment, DIY car care is always a good idea and one we at Toyota of North Charlotte support.
But, auto service isn't something you can do without preparation or a little know how. Before you dive into your first DIY oil change or your next attempt at a tire swap, check out these need-to-avoid mistakes from Toyota of North Charlotte!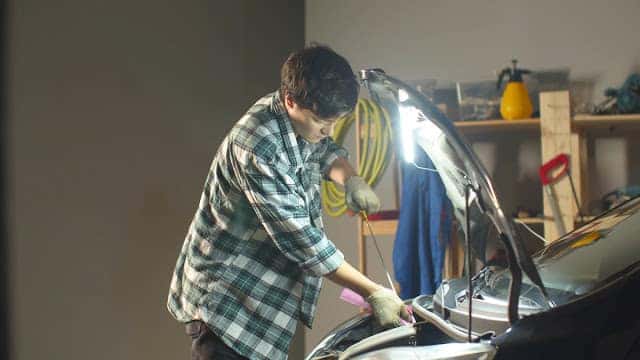 Car Care Mistakes to Avoid at All Costs
1) Not Having the Right Tools/Equipment
There's nothing worse than diving head first into a North Charlotte car care project and finding that you don't have all the right tools and equipment. Improvising with other equipment can cause damage to your vehicle and leave you unable to complete your task. Before jumping in you should do your research to make sure you have the correct equipment to complete the job from start to finish.
2) Overestimating/Underestimating Your Abilities
Getting overconfident with anything typically leads to a bad outcome. If you're qualified to do an oil change you shouldn't let that lead you to believe you know how to swap out your exhaust system. Always start small when it comes to car care and work your way up to the bigger jobs as you gain confidence and experience.
3) Jacking Your Vehicle Up in the Wrong Spot
Using your car jack to change a tire is an essential skill that every driver should know how to do. But, even this quintessential car maintenance habit can lead to lasting damage if done incorrectly. This North Charlotte mistake is dangerous for you and your vehicle. To find the proper place you should refer to either your owner's manual or look for the designated spots just under the vehicle's doors.
4) Putting Off Important Maintenance
If you're planning on taking the DIY route with your North Charlotte car's up-keeping,  you shouldn't put it off. Many put off their routine maintenance when someone else is performing the service so you're more likely to put it off if you have to do it yourself. Hold yourself accountable and stay on top of your auto service.
5) Using the Wrong Fluids
Fluids are an integral component to your North Charlotte car's normal operation. Mistaking fluids can lead to permanent damage to your vehicle if you're not careful. Before changing or refilling fluids, consult with one of our auto service experts.
6) Leaving Your Parts Unlabeled
Unless you're super familiar with every component you'll be working with during your DIY car care job, it's always a good idea to label the parts you remove. This will help you during the reassembly portion of your job.
Do you still have questions or need advice on your next DIY vehicle maintenance project? Toyota of North Charlotte is here to help! Give us a call at (704) 659 2025 or swing by the dealership at 13429 Statesville Road.