Car Brake Issues You Should Know About
A big part of driving is knowing when to bring your vehicle to a stop. Without the power of your car brakes, driving would be significantly more dangerous than it already is! The most useful and original safety feature of your N Charlotte Toyota car is absolutely essential to keep you and everyone else safe during your commutes. To make sure this set of auto parts is in tip top shape, our Charlotte Toyota auto service techs have compiled a list of things you should look for if you believe you're experiencing brake issues.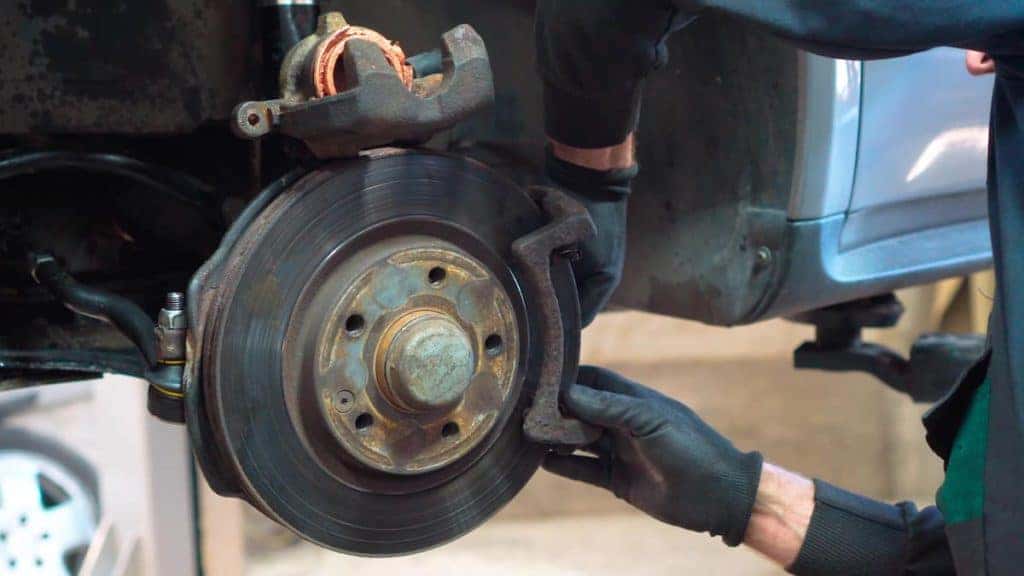 Common Brake Issues to Watch Out For
Issue 1) Shaking or Shuddering When You Brake
When you press on the brake pedal in your N Charlotte Toyota, your vehicle should come to a stop smoothly. If you're experiencing an issue your car brakes could cause your vehicle to shake and/or shudder. This could be cause by excessive heat that causes your brake pads to become thin or warped. This can be easily fixed through a resurfacing of your brake pads and rotors.
Issue 2) Your Pedal Has No Give
Your car brake pedal should depress to the floor when you use it but it shouldn't go down easily. If your brake pressure is low it could spell an issue with your car's master cylinder. This issue could be caused by an issue like a broken seal or a leak.
Issue 3) Your Brake Pedal Is Soft
Not to be mistaken with a lack of pressure. Your car brakes could be soft or squishy when you press them. Unfortunately this could spell several different issues with your N Charlotte Toyota like a brake fluid leak, a master cylinder issue, a bad brake line, or a bad wheel bearing.
Issue 4) Your Brake Pedal Has Too Much Pressure
If it takes more pressure to get your car brakes to work then you have a problem. Your N Charlotte car could be experiencing overworn brake pads, a vacuum hose issue, seized up caliper, or a bad power booster. Unfortunately this isn't something you can fix on your own.
Issue 5) Your Brake Pedal Continues to Brake
Your car brakes work well because they work on demand and depend upon your ability to react at the appropriate time. After engaging your N Charlotte brakes they should disengage to allow you to accelerate, but they could remain engaged. This could be due to your calipers seizing, your master cylinder could be clogged, your brake line could be pinched, or you could have an issue with your parking brake cable.
Toyota of North Charlotte is Here to Help!
Your car brakes, much like other things on your N Charlotte Toyota vehicle, could undergo issues and will eventually need to be maintained and replaced. If you need help taking care of these essential auto parts and more, Toyota of North Charlotte is here to help! Stop by our dealership at 13429 Statesville Road or give us a call at (704) 875 9199 today.