Car care tips to stay cool

At Toyota of N Charlotte, summer is in full swing. With summer brings intense heat, and that heat can wreak havoc on you and your Toyota car. There's nothing worse than getting into your car after work and it literally feeling like an oven. What's even worse is being stuck in your car driving in that same heat. Luckily, there are some good Charlotte Toyota car care tips to keep your cool.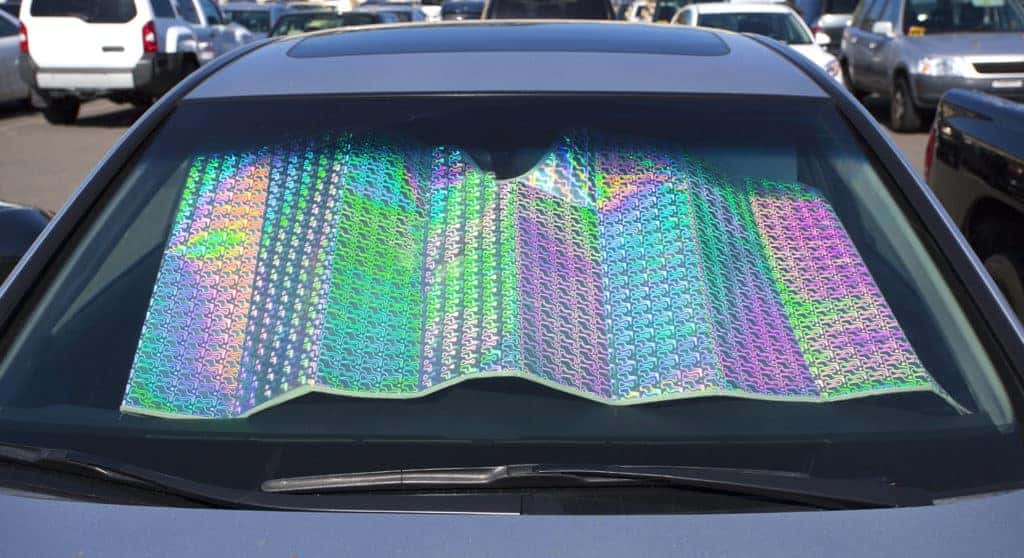 The best car care tips for summer 
Tip #1 Look for the shade. 
It's good practice to try to park your car in the shade. Try to scan the area for some trees or some other type of cover. This will help keep your car stay cooler than if you just parked right out in the middle of a parking lot. It might still be hot in your Toyota car, but it will be far better than what it would be if you hadn't parked in the shade. 
Tip #2 Prepare the inside of your Toyota car. 
Another good car care tip is to protect the interior of your car. There are plenty of Charlotte Toyota accessories you can purchase to help your engine work smarter, not harder. You can purchase these accessories at the Charlotte Toyota parts store. 
Purchase a steering wheel cover so that your hands are not scorching hot when you leave work for the day. 

Also, you can purchase a windshield sunshade that will keep your car very cool. This is the best Charlotte Toyota car care tip honestly. 
Tip #3 Stay up-to-date on your car maintenance. 
Also, it's best to stay up-to-date on your car maintenance. Our Charlotte Toyota auto service technicians can make sure that your Toyota car has all fluid levels where it should be. They can also check your tires, make sure you have enough car coolant, be sure that your engine is working how it should, and check your car brake pads so you're not stuck in the heat outside waiting for a tow. 
Tip #4 Roll down those windows. 
Summer car care can be confusing and also hard to handle with all of the heat. Once you're in your Toyota car, crank those windows down to let the hot air escape. While you're rolling those windows down, be sure to put your A/C to the coldest setting and blast away. Although, you might not want to blast your A/C on high so you don't stress the engine out too much. If you don't mind looking a little funny, you can take your car door and swing it back and forth about three times. This will help the hot air circulate out and get your cooler in a shorter amount of time. 
Toyota of N Charlotte has more car care tips for you!
Have more questions or want to purchase some Charlotte Toyota accessories to beat the heat? We've got you covered! Come on down to 13429 Statesville Road today! Take exit 23 off I-77 in Huntersville!