Choosing Car Tires for Rainy Weather 
When it comes to rainy weather, having the right Charlotte Toyota car tires can make a world of difference when you're driving. At Toyota of N Charlotte, we know that it's confusing when it comes time to pick out which brand you want, as well as other perimeters. Tread pattern and the rubber can affect how your car drives, and keep you safe on the road when it's pouring. Before we dive in, be sure to replace your car tires at 3/32-inches instead of 2/32-inches.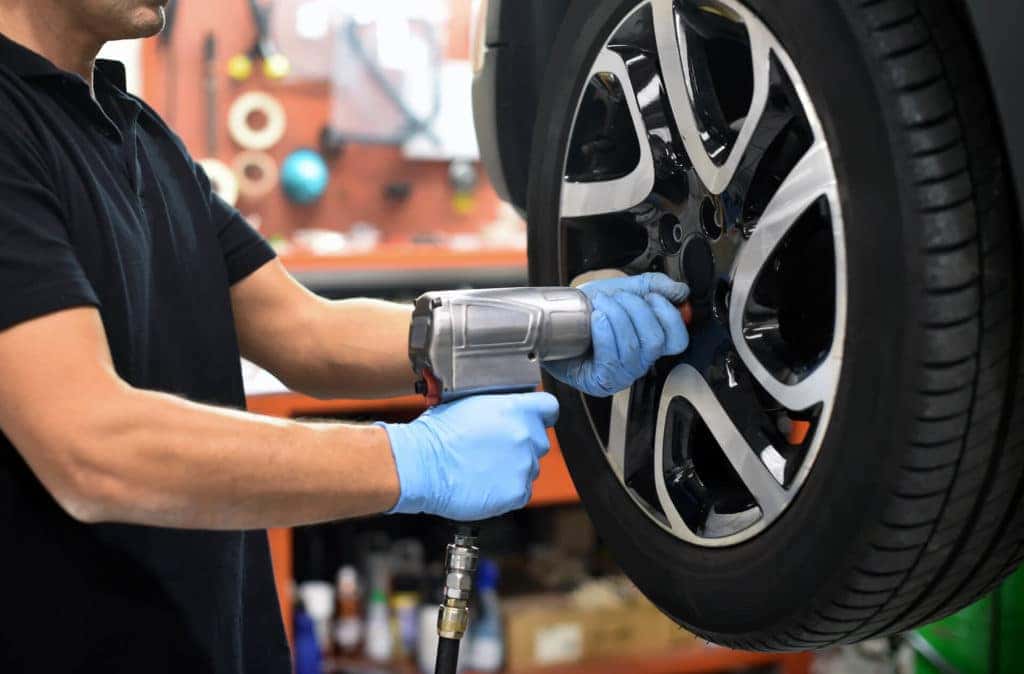 Rainy Weather Car Tires 101
The number one thing to look out for when purchasing Charlotte Toyota car tires is how often you'll be driving. If you drive in rainy weather often, then you'll want a tire that'll perform the best under rainy conditions. On the other hand, if you don't drive that often, then an all-season tire might be best for you!
Also, believe it or not, the type of car you have will determine what type of Charlotte Toyota car tires you'll need. A sports car naturally performs better in the rain. But, if you have a truck, then it might not handle the rain as well as a sports car and it typically requires different tires in general.
Your driving style and driving habits have a lot to do with the type of Charlotte Toyota car tires you select. If you're someone who is on the go a lot, or if your drive a lot for work, then getting specialized car tires for your ride might suit you best. That way, if you run into rainy weather, then you'll be safe behind the wheel.
Before you purchase Charlotte Toyota car tires, then check the type of rubber on the tire. Different tire materials will affect the way your car rides, as well as your safety. Our auto service techs can help you select the tire that's best for your ride.
You should also check out the tread on tires before purchasing. If you're driving in rainy weather, then you'll want some tires that send the water away from the tread. This will allow your tire to have better contact with the pavement, which will result in a safer ride.
You'll want to consider what your budget is before you purchase your tires. You'll be able to find some good tires at a reasonable price, but if you fork out a little more money, then you can find even better ones. But, if you can only afford one set of tires, then opt for the all-season tires.
Visit Toyota of N Charlotte
If you need help selecting your tires, then stop by Toyota of N Charlotte today! Just book an appointment at (704) 659-2025. We're open seven days a week at 13429 Statesville Road! Just take exit 23 off I-77 in Huntersville. We look forward to helping you today!