December Toyota News Roundup 
It's another "best time of the year" Toyota news announcement. And, Toyota is doing a great job of staying up-to-date with the latest and greatest news. We've got everything from a GR Corolla teaser to the N Charlotte Toyota Tundra. That's right! Even more 2022 Toyota Tundra updates (as if you weren't on the edge of your seat already). Let's dive in!
The Latest Toyota News 
Toyota Tundra is all superior to the Fore F-150.
The N Charlotte Toyota Tundra will be here in a couple of weeks, and the excitement built around this powerful N Charlotte Toyota truck will come to fruition. Even though our dealership hasn't been able to put the pedal to the medal yet, the experts clearly have and they love it! So far the awesome reviews are saying that people love the new design, performance, and technology. There is one part of the reviews that really stood out, which is how the N Charlotte Toyota Tundra compares to the Ford F-150. Toyota news is saying that the resale value on the Toyota Tundra is far better than its competition. J.D. Power predicts that the new Tundra is going to have the best resale value in its segment. Not to mention, CarsDirect is predicting that it'll have the best residual value in a lease. Don't delay! Go buy this N Charlotte Toyota Tundra and put it in your driveway as soon as it drops!
Toyota is getting clever by teasing a GR Corolla on Instagram. 
In other Toyota news, there's a potential "I Spy" game on the run. Toyota posted a picture on Instagram of a Corolla Hatchback. Doesn't seem that exciting at first glance, right? Wrong! There are hints sprinkled in the photo that a rumored GR Corolla is headed to the states! See what hints you can find in this photo below!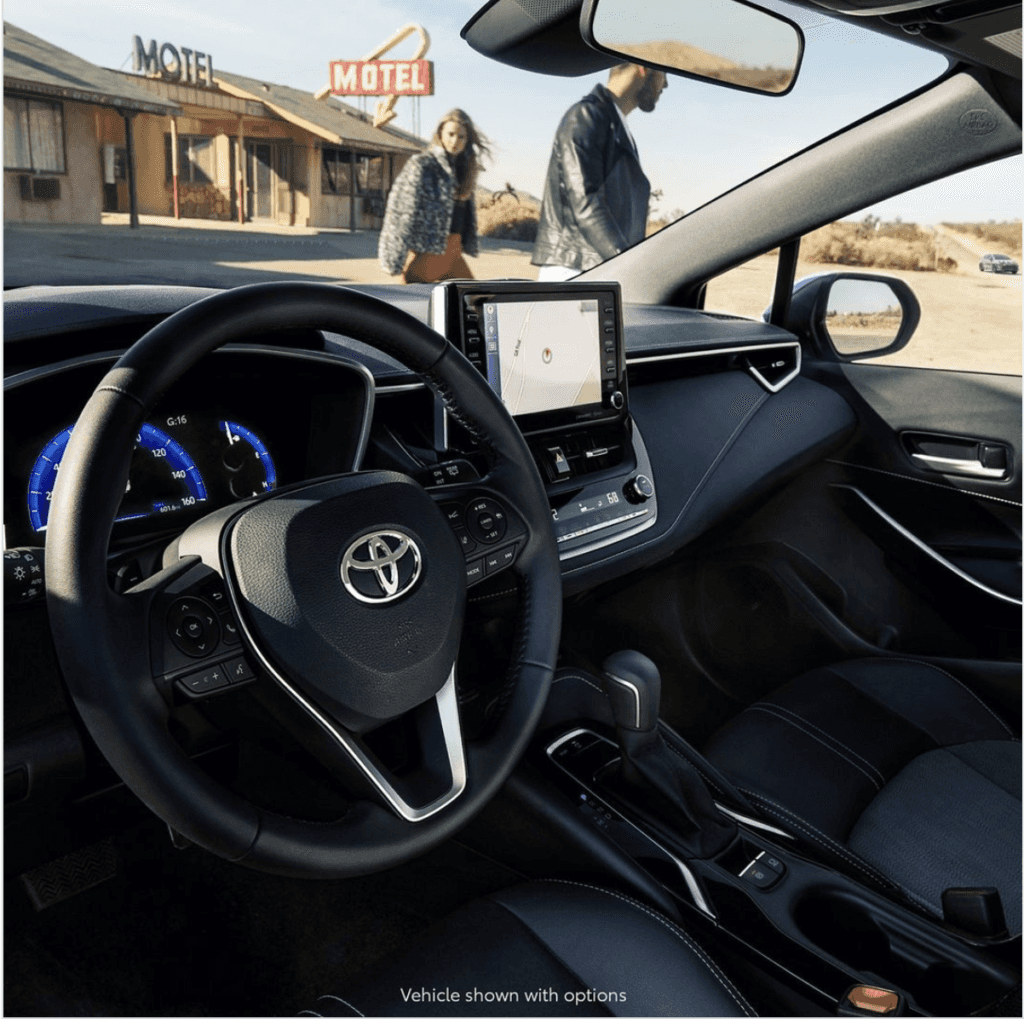 Toyota Tundra pricing is finally announced. 
As if everyone wasn't excited about the N Charlotte Toyota Tundra. We've got even more exciting Toyota news about this. Now, the pricing for this exclusive truck is released! If you can't wait to see this beauty in person, then go ahead and pre-order your new truck on our website. The starting MSRP is a grand total of $44,990! Also, there will be 23 different models to choose from. Literally a truck for everyone!
Toyota continues to dominate the title of most reliable car. 
In other Toyota news, we've read the obvious, of course. It's no surprise that the Consumer Report's annual list of this year's most reliable cars clarified that Toyota dominates the field. Toyota claimed three spots out of the top ten on the list! The winners are the N Charlotte Toyota Highlander, Prius, and Prius Prime claiming spots 8, 4, and 3. Could we expect anything less?
Come see us at Toyota of N Charlotte 
If you want to stay up-to-date on the latest Toyota news, then come visit Toyota of N Charlotte! Just book an appointment at 13429 Statesville Road. We look forward to seeing you!