DIY Fixing Vehicle Paint Scratches
If you're an automobile aficionado and enjoy DIY's, then Toyota of N Charlotte has the project for you! Like many other drivers, we're sure you've had an encounter with a vehicle paint scratch. The most unpleasant of encounters but hey, it's a part of life, and when life gives you lemons what do you do? You fix the vehicle paint scratch! Well that's what you do in the case. Thankfully you have the guidance from our wonderful N Charlotte Toyota techs giving you step by step instructions to achieve this. Here it goes!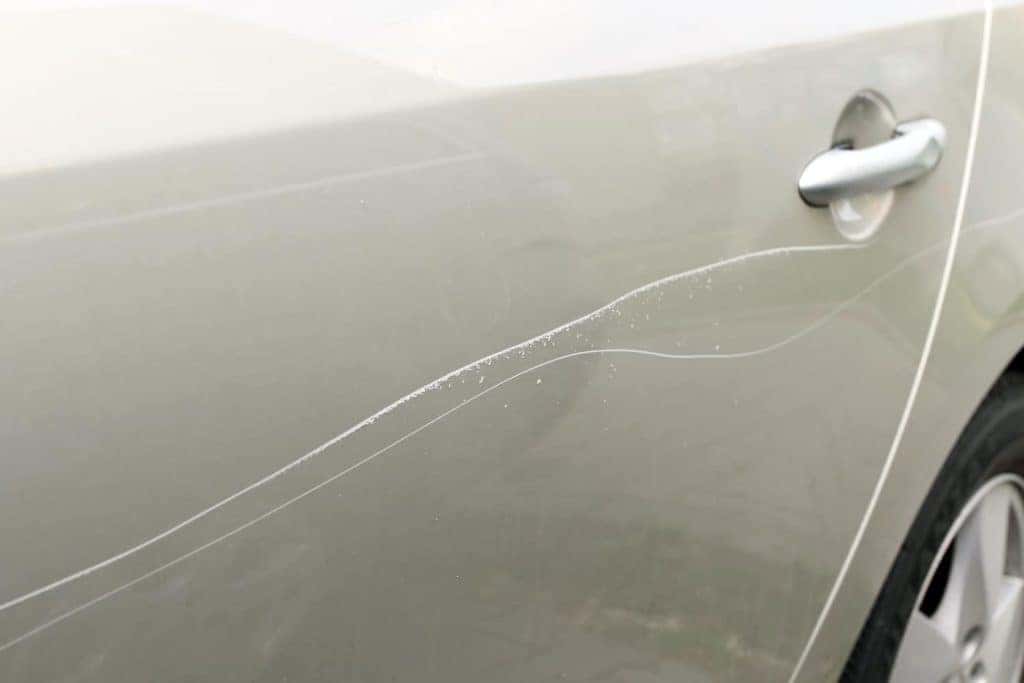 Toyota of N Charlotte's Tips on How to Fix Vehicle Paint Scratch
Before you make your N Charlotte Toyota look like new again, make sure you have the following items: sand paper, clean microfiber cloths, a power polisher, soapy water, fine scratch polish, and the patience to complete this project!
In addition, make sure you assess the type of vehicle paint scratch you're dealing with. Clear coat scratches fade when they're wet, but once its dry it reappears. As for body coat scratches, they don't fade, they appear white. And finally a primer or body panel scratch looks gray or black.
If you have a better idea of what you're dealing with, then it's time to get started on your N Charlotte Toyota.
Step #1) Clean and tape off the affected area
You'll want to make sure the area is cleaned off before you do anything. You don't want to accidentally have debris dry onto your N Charlotte Toyota. Avoid this by using plenty of soapy water and the microfiber towels to wipe the area clean. After you clean it, use painter's tape to cordon off the area you're going to be working on.
Step #2) Get to sanding
This is the most important step of the whole process of removing a vehicle paint scratch, so make sure you're doing this carefully and correctly. Our N Charlotte Toyota techs recommend using 3000 or 5000 fine grit sandpaper to prevent any more scratches from coming on. Apply soapy water and begin sanding with mid grade pressure applied to the 3000 grit sand paper. Sand until the scratch isn't visible anymore and the sanded area has a hazy look.
Step #3) Apply the polish and wax
If the scratch is not seen anymore then you're ready for the final step… The polish! When you polish the vehicle, it'll start to restore the reflective shine on the clear coat. After the hazy area clears up, it's time for the wax. Use a solid clay-bar wax to the area and your N Charlotte Toyota's paint's shine should be back with the scratch gone!
Get Work Done at our N Charlotte Toyota Body Shop
If the vehicle paint scratches on your car are too complex to be able to fix from the comfort of your garage, the not to worry. Just bring it in to Toyota of N Charlotte today. We're located at 13429 Statesville Rd just off I-77 at exit 23 in Huntersville. You can also call us at (704)649-2040.