DIY Style: 7 tips to remove a dent from your car 
Removing a dent from your Toyota car can be a tricky task if it's your first time or you're unsure where to begin. This fear might make you run to our nearest auto repair shop (or Toyota of N Charlotte). This doesn't have to be a hard auto service to fix! However, there are some DIY style fixes to remove that pesky dent and make your car look brand new for a low cost!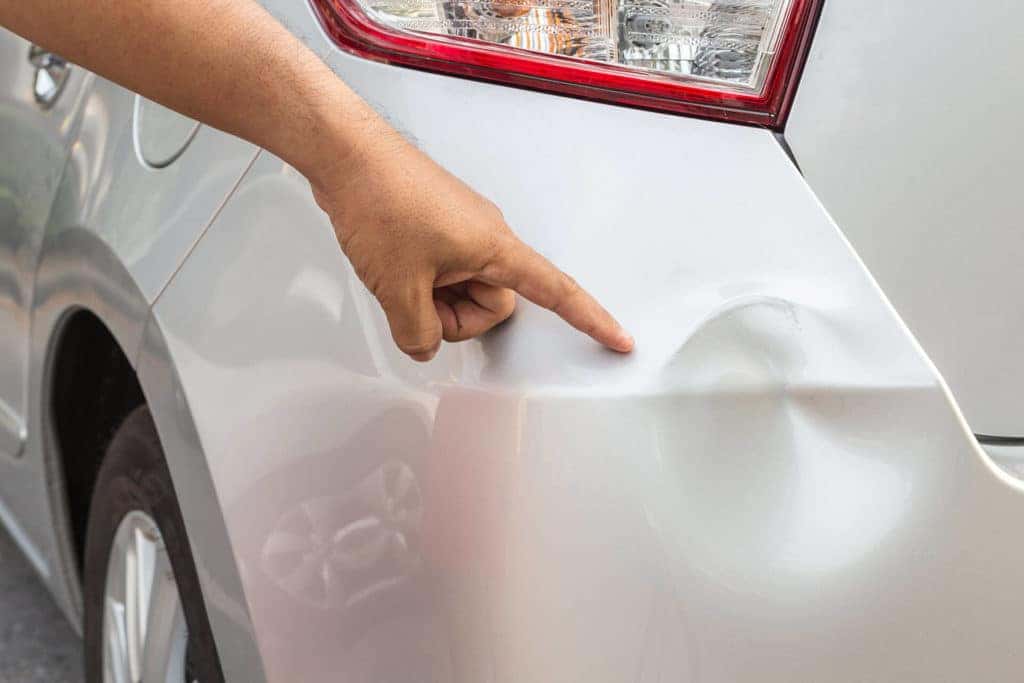 Surprising ways to remove a dent!
Tip #1 Pull out the plunger. 
Using a plunger to remove a dent from your car is something that might make you laugh. However, Toyota of N Charlotte is here to tell you it works! We suggest you use this on doors or side panels. Keep in mind to purchase a cup plunger instead of a flange plunger. Also, wet the plunger before using it! 
Tip #2 Boiling water method.
Most bumpers are made out of plastic, which makes them more pliable when fixing a dent. Simply pouring boiling water over this should remove the dent from your car. 
Tip #3 Dry ice!
Instead of heading to a Charlotte Toyota auto repair shop, why not try some dry ice to remove the dent from your car? Just rub the dry ice over the dent and it should pop out! Be sure to wear protective gloves! 
Tip #4 Hair dryer!
When using a hair dryer to remove a dent, be sure to turn it to the highest heat and blow away! Hopefully, the dent will just "pop-out" after using the hair dryer. 
Tip #5 Hot glue, wooden dowels, and screws. 
Using hot glue, wooden dowels, and screws might seem like a fun craft project in the making! However, it's far from that. Just place the screws on the wooden dowels and use hot glue to keep them in place. Once the flu has dried, just pull on the dowels. (Be sure not to chip your Charlotte Toyota paint.) 
Tip #6 Metal rod and rubber knockdown.
This time you'll get underneath the Charlotte Toyota dent. Use a metal rod and knockdown and apply force to pop the dent out. Hopefully, this will remove the dent! If not, our Charlotte Toyota auto service technicians can help! 
Tip #7 Speciality tool kit. 
When all else fails, go ahead and purchase a specialty tool kit. These products inside the kit will be sure to remove the dent. You'll need to use quite a bit of force when using any of these methods. And, if you still can't seem to get that dent out, just visit our auto repair shop! 
Toyota of N Charlotte can help!
If you need help with any Charlotte Toyota auto service, then come see us today! We have the best auto service technicians at your disposal! Just book an appointment at (704) 659-2025! We're open seven days a week at 13429 Statesville Road! Just take exit 23 off I-77 in Huntersville!