Essential Car Care for the Fall
Everyone's favorite season is finally here! We can finally enjoy PSLs, maybe a change in the color of the leaves, and (if we're lucky) sweater weather! However, amidst all the fall feelings you're probably experiencing right now, the last thing you want to be thinking about right now is the car care your ride needs during this blissful season. It's true, as the temperatures fall and the season changes your ride needs some special attention to make it through to next summer. If we just killed your pumpkin spice buzz, we apologize. But, you're in luck! Toyota of North Charlotte is here with an easy guide on essential auto service you need for your car during the fall season.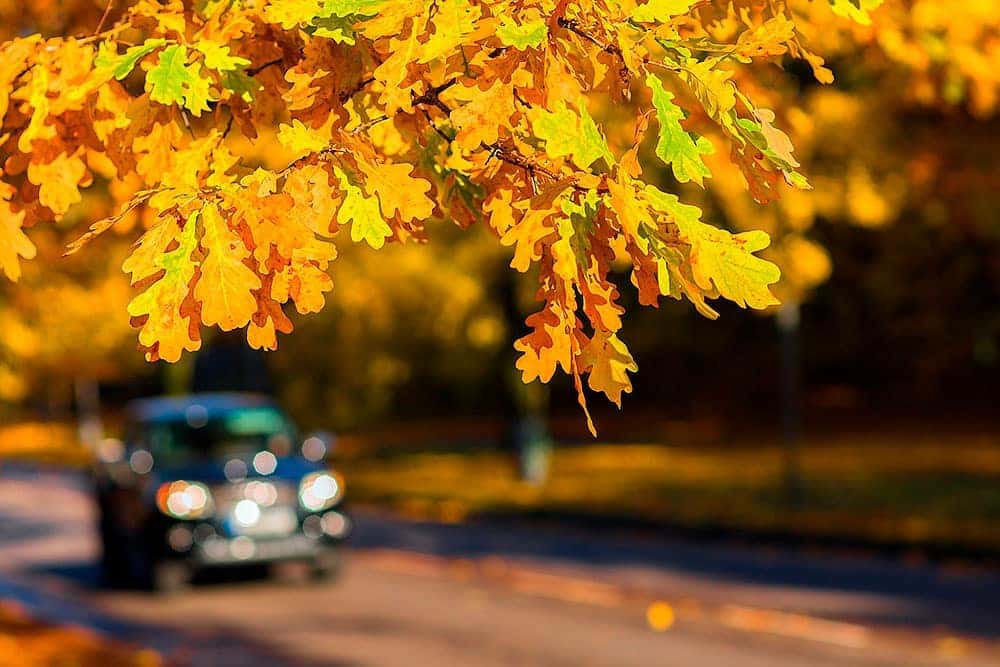 Getting Your Ride Ready for the Fall
1) Pay Special Attention to Your Tires
This one should probably be part of every car care regimen throughout the whole year. But, during the fall season it's especially important to pay special attention to this crucial car part. With temperatures fluctuating, your N Charlotte Toyota's tires will lose pressure. In fact, your tires can lose 1-2 pounds of air for every temperature drop of ten degrees. The older the tires, the more air will be lost as the temperature drops. Make sure to check the tread depth on your current tires and always keep a close eye on the amount of air in them. If you need a new set of tires, come visit us!
2) Check Your Brakes
Your vehicle's brakes are essential for stopping your ride when you need them to. After a year of bringing your ride to a complete stop every time, your brakes have been through a lot and should be inspected. With the roads seeing more rain and colder temperatures, bringing your ride to a stop will be more difficult and you need to make sure you're prepared. Check your brakes as part of your North Charlotte Toyota's car care regimen.
3) Do a Battery Check
Just like your tires losing pressure when the temperature drops, your car battery will lose charge. Throughout the season, pop open the hood of your N Charlotte Toyota car and check the battery for tight cable connections, corrosion, and other signs of wear and tear. If you see your vehicle experiencing difficulty starting up or electrical issues, make sure to talk to one of our auto service techs!
4) Make Sure Your Lights are Shining Bright
With the arrival of the fall season, that means it's going to get darker earlier in the day and you're going to need your head and taillights more than ever. Do a practical test to see if your lights are still shining. If not, check the condition of the bulbs and the assembly. You may need to replace the bulbs to ensure better visibility throughout the season. If your N Charlotte Toyota headlight assembly looks a bit foggy, you may need to restore the assembly to get your lights back up to full brightness.
Fall is finally here so make sure to take care of your ride so you can enjoy the season to the fullest! Visit Toyota of North Charlotte seven days a week for all your car care needs seven days a week at 13429 Statesville Road.