EV Toyota Tacoma Could be Coming
The year 2021 seems to be buzzing with tons of Toyota news about trucks. We've already seen the Toyota Tundra drop at different dealerships, and that truck is a beauty. But, now, there's speculation of an EV Toyota Tacoma and an EV Compact Cruiser (which reminds us of the classic Toyota FJ Cruiser). We already know that Toyota is beginning to add more electric and hybrid cars, and is trying to reduce its carbon footprint. That's why Toyota of N Charlotte wasn't too shocked at this news.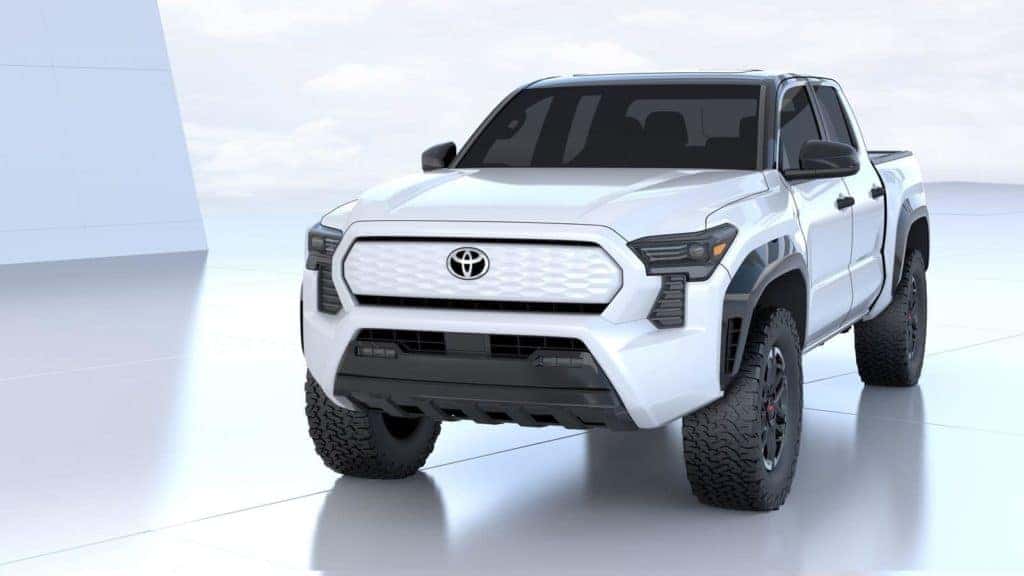 Let's Dive into the EV Toyota Tacoma 
The N Charlotte Toyota Tacoma is due for a little facelift, and rumor has it that we'll be getting that very soon. Possibly even in 2022? Given that the Toyota Tundra had a complete redesign this year, it wouldn't seem too far off that the Toyota Tacoma is up next. From what we can see is that it's going to be a midsize truck or a size between the current N Charlotte Toyota Tundra and Tacoma. Honestly, the new Toyota Tacoma looks very similar to the newly-redesigned N Charlotte Toyota Tundra. All you would really need to do based on this picture is just replace the grille with something a little more traditional and rugged-looking. After that, this N Charlotte Toyota Tacoma will be ready to roll right off the delivery truck. Not to mention that an electric car automatically has instant horsepower and torque.
Compact Cruiser Details 
However, the Compact Cruiser would be a throwback to the Toyota FJ Cruiser that retired in 2013.
This cruiser also looks a little bit like the FT-4X that was released in 2017.
This sporty, little ride would finally provide more competition for the Ford Bronco and the Jeep Wrangler if it did come out.
It would also have amazing fuel efficiency, great horsepower, and torque, as well as an eco-friendly performance.
The Compact Cruiser isn't as likely to happen as the N Charlotte Toyota Tacoma, but we can dream.
But, since the Land Cruiser is retired, it might be on the horizon.
And, who wouldn't want a new car to compete with the Ford Bronco and replace the old Land Cruiser? You'd be able to tackle those rugged outdoors and plow through the mud with this beast.
Come to Toyota of N Charlotte 
We're not sure if these two EV concepts will come to life, but we'll be sure to keep you posted either way! If you want to stay up-to-date on the latest and greats Toyota news, then follow us on our social media! We post daily and will keep you informed on what is coming to Toyota of N Charlotte! But, be sure to hurry! This truck will be gone as soon as it hits the pavement here! We're open seven days a week at 13429 Statesville Road! Be sure to take exit 23 off I-77 in Huntersville. You can also call us at (704) 875-9199!