Five road hazards to watch out for during back to school 
School is back in session, ya'll! With children going back to school, there will be a lot of road hazards on the road. That means that your commute to work is going to take longer than usual and you'll need to leave for work earlier so that a road hazard doesn't get in your way. There's going to be heavier traffic, school buses, bicycles, school zones, and pedestrians! That's why Toyota of N Charlotte is here with the best tips to avoid road hazards on your journey to work or dropping your kids off.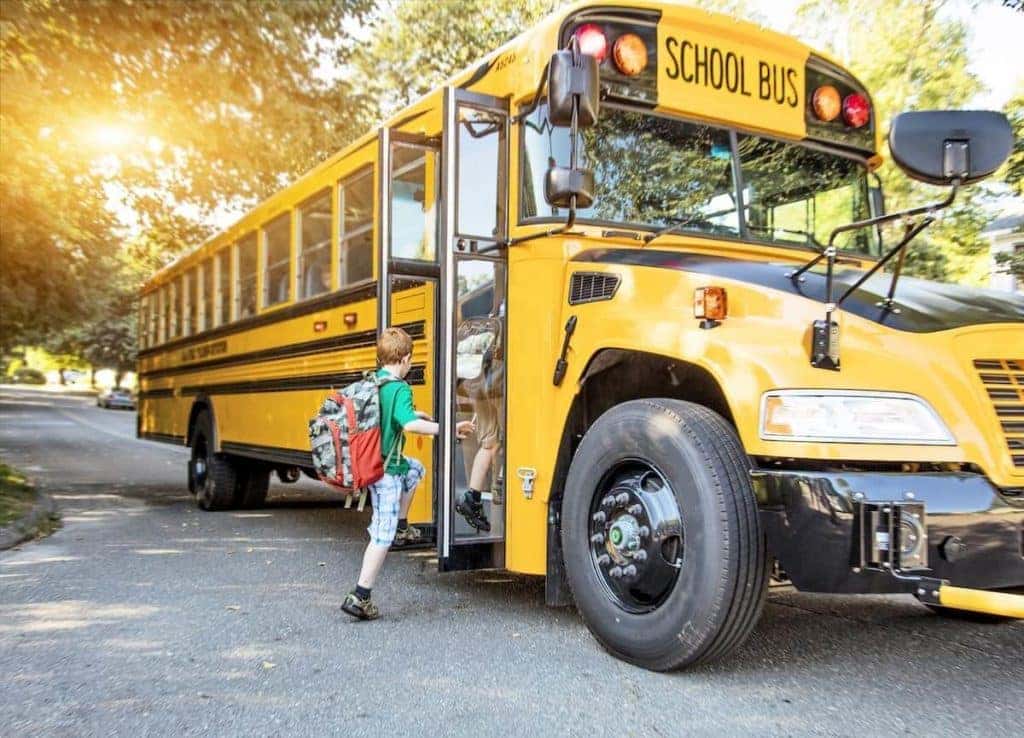 Keep a watchful eye for these road hazards
#1 Heavier traffic. 
The summertime is a breeze going to work or driving to those summer classes. However, when school is in session there are more people on the road trying to get their own children to school or speeding up to get to work on time. At Toyota of N Charlotte, we recommend giving yourself some extra time so you don't get stuck in stop-and-go traffic. Also, it's best to keep both eyes on the road so you avoid a trip to the Charlotte Toyota auto service technicians (and a car accident). 
#2 School buses. 
Not only will there be extra traffic, but there will be a load of school buses on the road, too! Driving around school buses can be a tricky road hazard because of the frequent stops, and if you're texting and driving (you shouldn't do that) you could get into a car accident! You'll need to visit our dealership to have a Charlotte Toyota auto repair. 
#3 Bicycles. 
Remember the days of riding your bike to school and absolutely loving it? Children still love it today and that's their sweet whip to school sometimes. Be sure to double-check before taking that right turn, and to make sure that you don't drive too close to the edge. You might accidentally bump into someone! 
#4 School zones. 
Another road hazard to stay on the lookout for are school zones. If you aren't paying enough attention, you could end up with a big, fat speeding ticket. There will be plenty of indicators that state when you're entering and exiting a school zone. So, don't fret! 
#5 Pedestrians. 
Another road hazard that Toyota of N Charlotte suggests staying vigilant about are pedestrians. Always check the crosswalk before pumping the gas pedal. There might be an unaware teen on their phone while walking to school. That's the last thing you'd want to happen on your commute to work that day (and the kid)! 
Get more tips for road hazards at Toyota of N Charlotte today!
If you're ready to get your "school supplies," head on down to Toyota of N Charlotte today! We've got the best auto service technicians to get your car fixed, too! Just book an appointment at 13429 Statesville Road! Take exit 23 off I-77 in Huntersville! We look forward to working with you today!