New Toyota multimedia system in North America
Technology is ever-changing in today's society, and at Toyota of N Charlotte, we are keeping up with the trends! Toyota Motor North America is finally unveiling a new Toyota multimedia system that will give our drivers a user-friendly interface. The new system has been in the works since 2018 and will make its debut in Toyota of N Charlotte cars soon!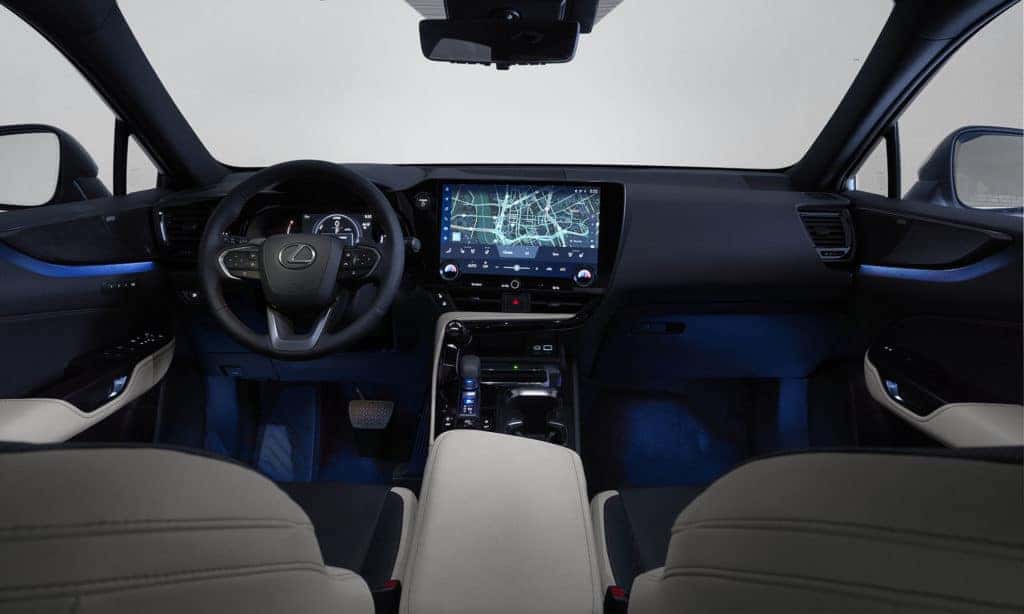 The most significant change that this Toyota multimedia system will deliver is upgrading from an 8-inch to a 14-inch screen while still having the volume knob for a user-friendly interface. In addition, this brand new system will provide five times the processing power than the previous generation. Also, all of the screens will sport modern designs with optically bonded, glare-reducing technology, which will allow drivers to feel like they're looking at their smartphone! In addition, the cloud capability will enable drivers to see the most updated maps available and not miss a single turn while driving!
Technology packed Toyota multimedia system
Human Machine Interface (HIM)
This will provide the driver with an enhanced interaction via sight, touch, and voice. It will have a feeling of ease, offer accessibility, and the advanced graphics can distinguish between listening and processing. This, of course, will make this even better for the Toyota of N Charlotte driver!
This will allow drivers to interact with the Toyota multimedia system more cohesively. In addition, it is designed with dual-microphones, enhanced noise-cancellation, speaker location, and seat detection capabilities.
Toyota of N Charlotte drivers can personalize their radio stations, preferred media, and climate settings in specific models.
Toyota of N Charlotte drivers will love the new digital key option! Say goodbye to locking your keys in your car and having to wait for someone to bring them to you! Instead, you can get in your vehicle by using your smartphone! You can lock, unlock, start, and stop your car through the Toyota or Lexus app! Also, the key can be shared with up to seven different people at a time.
This will allow cloud-based upgrades to in-car software in real-time! Our Toyota of N Charlotte drivers will stay updated on traffic patterns with this!
You'll always be safe with our safety connect system that delivers 24/7 emergency services to your car's exact location, and it can assist local authorities in locating your stolen car (we hope this won't happen).
If you tend to forget when to get that pesky oil change, then this Toyota multimedia system will give you personalized maintenance updates, car health reports, and maintenance reminders via the smartphone app.
This new and exciting technology will make its debut as a Lexus Interface multimedia system with the launch of the Lexus NX in the fourth quarter of 2021!
Upcoming Toyota multimedia system announcements to come!
Be sure to follow us on our social to stay abreast on updates to this new technology at Toyota of N Charlotte! Come see us today at 13429 Statesville Road!