Off-roading Tips for Beginners
Dare to be different this new year? Making resolutions that are out of character and more adventurous? Then this means that at one point in time you've considered off-roading as a new hobby. Thing is, you don't necessarily have the experience so you haven't completely immersed yourself into the responsibility of off-roading. Not to worry, Toyota of N. Charlotte has some pointers for beginners so that you can get to steering and powering through the hills of N. Charlotte.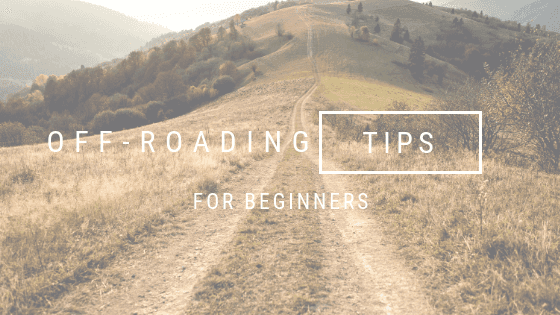 Toyota of N. Charlotte's off-roading tips for beginners
 Tip #1: Make sure you know your vehicle's capacity.
Not all of our N. Charlotte Toyotas can handle the rough terrains off-roaders enjoy driving on. So if you want to start this as a hobby, avoid using sedans like corollas or Yaris'. Your best bet in this situation is using Toyota Tundras, Toyota 4Runners, or Toyota Tacomas. With the correct suspension, body-on-frame construction, four-wheel drive capabilities, and locking differential, your vehicle will be able to take on any terrain.
Tip #2: Pack Supplies.
Going off-roading isn't like a trip to the grocery store. This is an activity that can take hours, so your best bet is to be equipped for any possible situation. Therefore, make sure you prepare a cooler with snacks and water. In addition, you'll want to bring essential supplies in the event of an emergency.
Phone charger
Jumper cables
Spare tire
Tire changing kit
First aid kit
Shovel
GPS
Flashlight and batteries
Hopefully there is no case in which one of your tires pop or your GPS stops working, but it's better to be safe than sorry.
Tip #3: Consider customizing you ride!
Once you find the perfect N. Charlotte truck, up the game to your ride by customizing it. Accessories like tow hooks, light bars, new suspension system, mud flaps, a winch, and even off-road armor can make your off-roading experience better than anticipated. You should even consider changing your tires that are better suited for rough terrain. The options to accessorize your truck are endless and you can find it all at our Toyota of N. Charlotte parts store.
Tip #4: Find the ultimate off-roading entourage.
If you're new to the off-roading community, try finding organizations local to N. Charlotte with people with the same interest as you. They can share their insight form a more experienced POV. Not only can they give you tips and tricks on how to maneuver through the roads, but they can also help navigate you so that you're less likely to get lost as well as show you how to deal with difficult terrain that you may not have experienced before.
Now that off-roading is part of your new year's resolution, don't forget to prep you vehicle so that in can handle anything it has to race while on the terrains. Bring your vehicle in to Toyota of N. Charlotte so that we could help you mount everything needed for your new adventures! We're open Monday through Saturday and located at 13429 Statesville Rd off of I-77 in Huntersville.