Protecting Your Car from Road Salt this Winter
While we're still in the midst of the fall season, we can't forget that winter is right around the corner. After Halloween is over, it's time to prepare for the Christmas with plenty of Christmas music, baked goods, and gift shopping. Your head may be swirling with visions of gumdrops (what even are gumdrops?), but you need to remember that winter coming means that snow will soon cover the roads of North Charlotte and that can get rough on your car. Apart from snow covering your ride and the cold's affect on your engine and fluids, road salt is one thing you absolutely need to watch out for. This material, while it melts snow and makes roads easier to commute on, can cause corrosion and rust to form on your car quickly if left unchecked.
Luckily, Toyota of North Charlotte is here to help you take care of your ride from harmful road salt!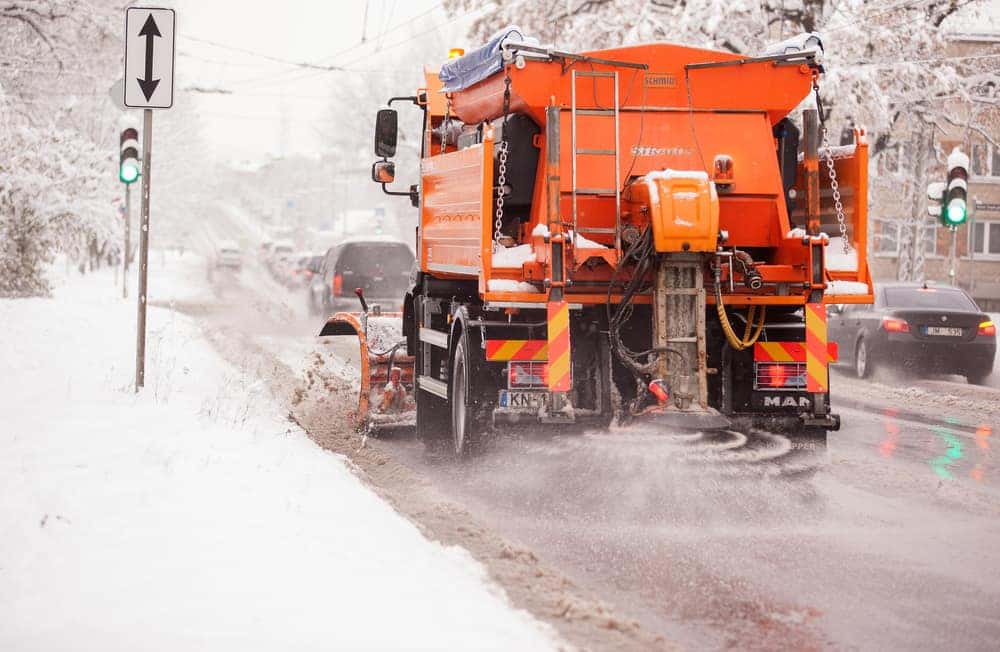 Walking in a Bunch of Road Salt
Like we said earlier, using road salt during the winter is an absolutely necessary evil. Without it, we'd probably have to install snow plows to the front of our N Charlotte Toyota cars (would be cool but very impractical). While we need it to make driving during the winter easier, this material can lead to rust formation and corrosion of your vehicles' undercarriage and body if left unchecked. Here are some tips and tricks you should try:
Prepare During the Fall
At Toyota of N Charlotte, we recommend giving your car a thorough wash and waxing during the fall. This will help seal and protect your paint before the first snow falls and salt goes on the road. Road salt can be very harsh on your vehicle's paint, but a good wash and wax can keep your ride protected.
Have Any Exposed Spots on the Paint Repaired
When road salt comes in contact with metallic pieces of your N Charlotte Toyota car, it can create a chemical reaction that causes rust and decay. This can happen very quickly if the salt isn't cleaned away quickly. The easiest way to prevent this damage is to have any exposed spots repaired before winter comes.
Keep Your Distance When Driving Behind Salt Trucks
As soon as the snow falls, you can bet that trucks will be out in full force to put road salt down and clear the way for commuters. If you happen go get caught behind a truck that's pouring salt out onto the road, keep your distance. This way your front bumper is less likely to take damage from the debris and incoming road salt.
Clean Your Vehicle Often During the Winter
The winter season can be harsh on your ride. We know you probably don't want to go outside and endure the cold, but spending a few minutes once a week to clean your ride will save it for the long term. This will keep the road salt from corroding your N Charlotte Toyota for an extensive period of time.
Are you ready to welcome the winter season? If you need help fighting the negative affects of road salt, visit Toyota of N Charlotte's auto service department at 13429 Statesville Road!