Questions to Ask Your Auto Service Technician
Auto service is a lot like visiting the doctor, you should always ask questions. Developing a further understanding of what exactly is happening with your ride when you leave it in the hands of a technician or mechanic is crucial to becoming a more well-informed driver. After all, you should always be fully aware of the services being performed on your ride so you know what you're paying for at the end of the day.
At Toyota of North Charlotte you can be rest assured that our expert auto service technicians are there to explain your service every step of the way so you know what you're paying for. But, there are still some questions you should ask for your own assurance and knowledge.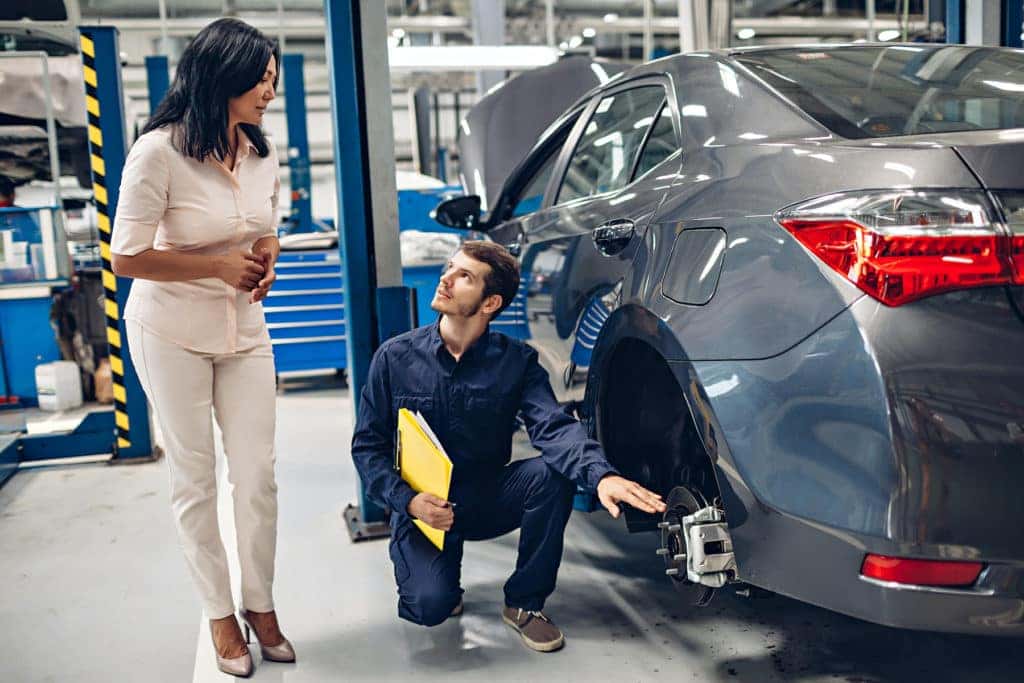 Here's What You Should Ask Your Auto Service Technician
Question 1) What Certifications Do You Have?
Auto service technicians, especially ones that work at our service center here in North Charlotte, have several forms of certifications that allow them to work on a variety of jobs. If you're uncertain if your selected service technician possesses the right credentials for your needs, ask! They can explain which areas of automotive service they're certified in and the types of jobs they work with each day.
Question 2) What Type of Replacement Parts Will You be Using?
If your North Charlotte Toyota car is in need of any part replacement during your service, there are several different types a repair center can use. Here at our dealership, we use genuine OEM Toyota parts to ensure factory quality with every repair. If you're acquiring services from a different auto service center then it helps to ask and know they quality of parts being used.
Question 3) Do You Offer Free Estimates?
Largely, auto repair centers offer free estimates so you know what you're getting into before you hand over your keys. But, if you don't see the offer for free estimates up front then you should definitely ask if they offer them. This will help you avoid any surprise costs when you receive your invoice.
Question 4) How Long Will my Service Take?
Your North Charlotte auto service job can take up any amount of time depending on the work you need completed and how the repair center operates. Routine services like oil changes and tire rotations don't take long at all while more extensive part replacements can take several days. Ask for a time estimate before surrendering your vehicle so you have an idea how long you'll be wheel-less.
Question 5) What Are Your Costs for Labor? 
When having your vehicle serviced you always pay for both the parts used and the labor. Every shop calculates their labor costs differently and that can make all the difference in the final price you pay. At Toyota of North Charlotte we have a great team of auto service advisors who work to explain pricing thoroughly so you know exactly what you're paying for.
Trusted Auto Service at Toyota of North Charlotte
At Toyota of North Charlotte we take time and care to explain every aspect of your auto service appointment so you know exactly what you're getting. Are you ready to schedule an appointment? Schedule one online or visit us at 13429 Statesville Road today!