So much car wax, so little time
Getting your car waxed is a normal part of the cleaning process when taking it in to have it detailed, or even in the car wash drive-thru. However, when it comes time to wash your Toyota of N Charlotte car, we know it's very easy to forget to use car wax as the last step. This is a very important step, as it preserves the paint on your Toyota of N Charlotte car, and keeps it looking shiny and brand new. Some wax can even cover tiny scratches on your whip!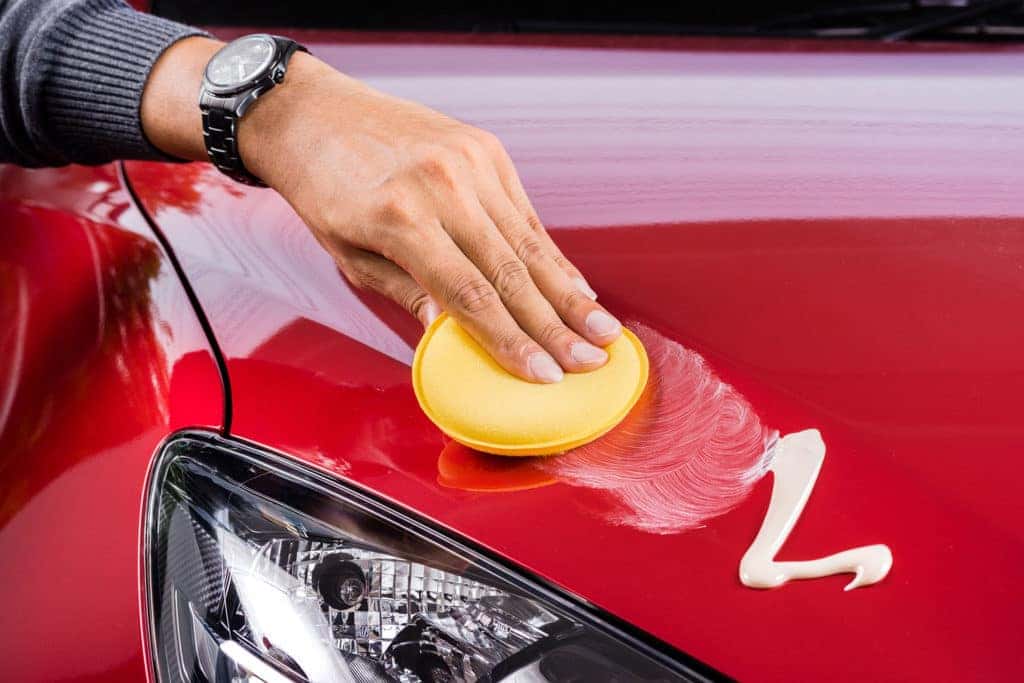 Did you know there are two different types of car wax? 
Natural car wax. 
This wax is made from natural ingredients and tends to be a little pricier than synthetic car wax. However, it does give your whip a nice shine, but it does wear off in about four months. 
Synthetic car wax. 
Synthetic wax is made out of artificial chemicals. Synthetic wax is more affordable, can last up to a year, and is less time-consuming to use than natural wax. On the other hand, synthetic wax has less shine and isn't as beautiful as natural wax. So, it just comes down to whatever your preference is. Pick your poison, ya'll!

This car wax provides your Toyota of N Charlotte car with a beautiful, shiny gloss, and helps the water bead right off during those rainy days! You might need to apply this wax more frequently, and it tends to be more expensive. Also, this wax has a very hard texture so it can be challenging to apply it at times. 
Liquid wax tends to be a lot smoother and has the longest-lasting effects due to the synthetic polymers. But, it tends to dry pretty quickly, so you'll want to be fast about it. Keep in mind that some types can be abrasive and can cause damage to your Toyota of N Charlotte car. 
This is the perfect wax to fix a spot on your Toyota of N Charlotte car or apply wax if you're in a hurry. It will make your Toyota car shine like the Chrysler building, but it won't have long-lasting effects. But, this wax is non-abrasive and won't damage your Toyota car's paint job. So, that's a plus! 
This is one of the oldest forms of wax out there and can improve the look of your car very quickly. This is a crowd favorite for vintage cars.

The purpose of this wax is to minimize scratches, and, of course, have your Toyota car back shining again. On the other hand, some people say this is unnecessary, but we'll leave that for you to decide. 
Toyota of N Charlotte has all of the wax! 
If you're looking to have your car shining again, come visit us at Toyota of N Charlotte. We'll make sure your car is looking great again! Come on down to 13429 Statesville Road. Take exit 23 off I-77 in Huntersville! See ya soon!