So. What Exactly is the Moose Test?
The vehicles that we offer to customers here at Toyota of North Charlotte are tested rigorously to ensure that they're as safe as possible for people to drive. Road tests of all varieties are conducted throughout the building process to assess a vehicle's overall safety functionality, maneuverability, and performance. Toyota proudly uses Toyota Safety Sense 2.0 as a standard feature on all its vehicles to ensure that you and your passengers are safe when commuting. Out of the numerous road tests out there, one of the weirdest has to be the infamous Moose Test.
Want to know more? Follow along with us at Toyota of North Charlotte!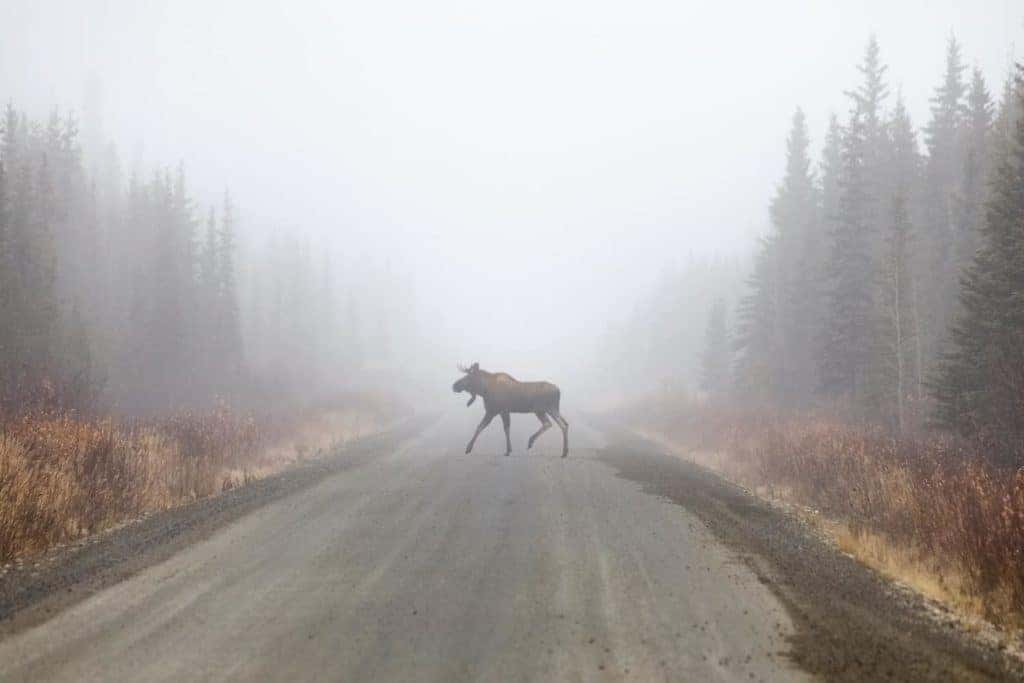 Explaining the Moose Test
To put it simply, the Moose Test is a unique form of Charlotte road test that tests a vehicle's ability to perform a safety maneuver. The hazard to be avoided? A moose. This test is unique in that its only performed in countries and regions where you'd commonly have large animals, like moose, wandering out onto the road. Here's a little history lesson and quick facts you should know about this test:
The Moose Test was created in the 1970s in Sweden and is still performed there as a standard assessment to this day.
This Charlotte road test is conducted by created a track or segment made out of traffic cones. It's shaped in an "S" pattern with a straightaway bookending a sharp left turn.
While it's called the Moose Test, this road test is meant to simulate a large object suddenly crossing your path. It test both the reactiveness of the drivers and the vehicle's ability to maintain stability throughout the maneuver.
With this test being so difficult, many manufacturers see their cars fail and consequently adjust their safety packages or performance capabilities.
The typical testing speed is 40 – 50 mph.
An iconic Moose Test failure came from a 1997 Mercedes A-Class. Being a luxury car it was assumed that it would pass without issue. But the vehicle overturned before entering the final straightaway. It was beat out by an unexpected vehicle, an economy (and mocked) German brand called Trabant.
How Has Toyota Fared with the Moose Test?
Charlotte road tests are often unforgivable, but they're designed to test a vehicle to its limits to make sure they can perform. Many Toyota models have attempted to Moose Test. How did they do?
If you're looking to have an anxiety attack, a quick search of the 2016 Toyota Hilux Moose Test will do it. The famous Charlotte Toyota truck took the test and nearly rolled over!
The Toyota GR Supra passed the Moose Test with it's enhanced stability and finely tuned suspension system. But, it did take a few attempts for the driver to get a feel for the vehicle and get it right.
The 2020 RAV4 attempted the test but, unfortunately, failed. While it didn't overturn or do anything extreme, the rear end spilled into the cones.
But, that's not nearly as bad as the RAV4 Prime. Being a heavier vehicle with more advanced features it was assumed this hybrid Charlotte Toyota would pass this road test. During the turn the driver's side wheel just about separated from the tire.
While we don't often encounter moose on roads in North America, it's still nice to know you're driving a vehicle that can handle a variety of evasive maneuvers if need be. If you're ready to shop for a new Toyota vehicle, swing by our dealership today! Visit Toyota of North Charlotte at 13429 Statesville Road today.