The 30,000-mile Auto Service
While it may be made of metal, it may be heavy, and it can take a lot, your vehicle isn't invincible. It's just true. Accidents can happen, engineering mishaps occur, and everything in between could happen to your ride. All in all, your N Charlotte Toyota ride needs plenty of TLC over the course of its life to stay in tip top shape. Just like people need yearly check-ups to make sure they're in good health, your vehicle needs to be checked when it hits specific milestones to best preserve it for the long term.
One essential check point is the 30,000-mile mark. This is a relatively early point in a vehicle's life and that's why it's essential to have your vehicle serviced and inspected when it hits this milestone. If you're unsure why you need to have a 30,000-mile auto service performed or what it entails, Toyota of N Charlotte is here with the answers!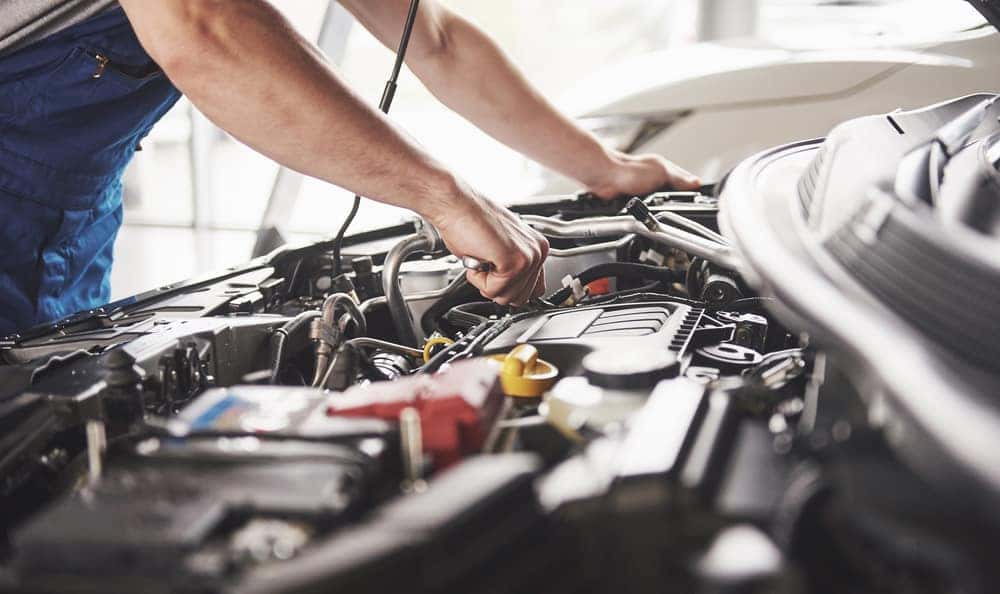 Why is a 30,000-mile Auto Service Necessary?
Having your vehicle inspected periodically is always a good idea to ensure that there are no developing issues and to replace any components that are due. Typically, tire rotations and oil changes are all you need to worry about during the early days of your vehicle's life. The 30,000-mile auto service milestone is a big one as this is likely when your vehicle is about three to five years old and several essential parts will be up for replacement or inspection.
While a total overhaul auto service sounds scary (for your wallet), you may not need to worry! For some drivers, if they hit the 30,000-mile mark at the right time, they may be able to use your vehicle's existing manufacturer or dealership warranty to cover some if not all the related expenses. But, if you've passed either the time or mileage parameters, you may need to take care of this one out of pocket. If you're concerned about the expenses or want to know exactly what should be taken care of during the N Charlotte 30,000-mile auto service, your vehicle's owner's manual is a great resource. Many auto service companies may try to up-sell certain unnecessary service during this essential auto service job. Consult your owner's manual prior to your appointment to make sure you receive the services you need.
What's Included in a 30,000-mile Auto Service? 
Because of your N Charlotte Toyota vehicle's increasing age, a multi-point inspection is definitely in order. Here are the areas that should be checked most closely during your 30,000-mile auto service:
Fuel line
Transmission fluid
Coolant
A/C System
Front and rear brakes
Timing belt
And other hoses and belts.
In addition to inspection and possible repair of these parts, these components will also be inspected and most likely replaced during your N Charlotte Toyota 30,000-mile auto service:
Spark plugs
And engine oil.
Just like people need periodic check-ups to make sure they're in good health, your N Charlotte Toyota needs them as well. The 30,000-mile auto service is an important milestone for your ride and you need to make sure to have it completed to avoid costly damages. If you have questions or want to schedule an auto service appointment with us, visit Toyota of North Charlotte online or at 13429 Statesville Road!