Toyota of N Charlotte tips: Driving safety on July 4th
July 4th weekend is creeping closer – what are your plans to celebrate America's independence? From fireworks to food to festivities, people will be hitting the road across the country to make the most of the holiday weekend. However, this is one of the most dangerous times to be out on the roads (besides New Year's Eve) so driving safety is imperative. Toyota of N Charlotte is here with 5 important driving safety tips to help you make the most of your holiday weekend in the safest way possible.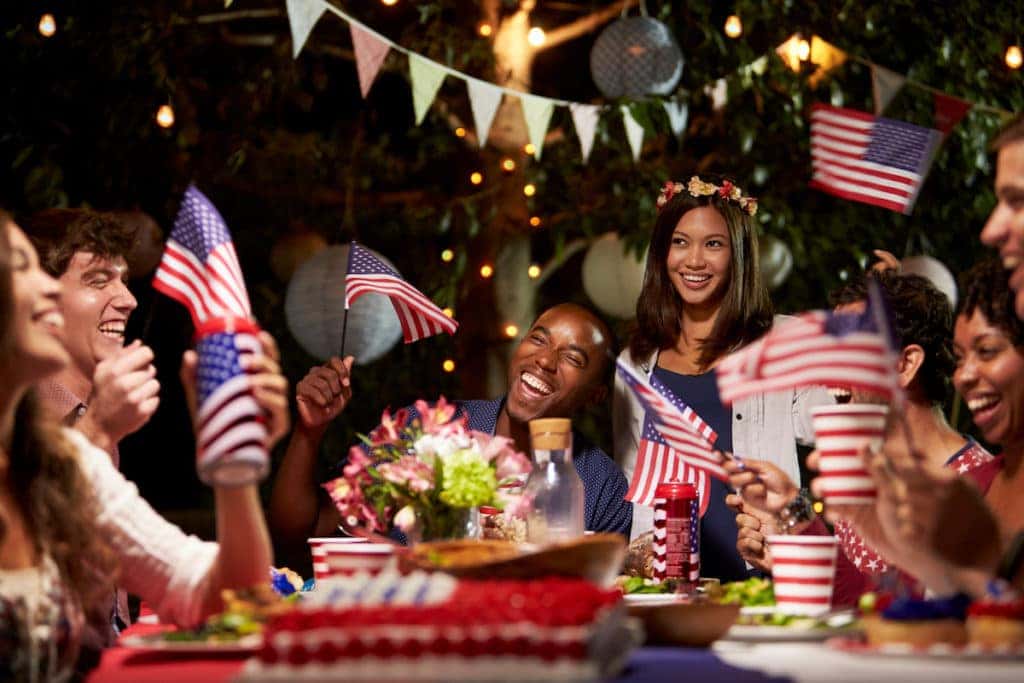 Don't leave home this July 4th without reading these driving safety tips
#1: Try to reach your destination early and stay put until the next day. 
July 4th is a dangerous time to be out on the roads in general, but it gets even more dangerous in the late evening and early morning hours because that's when drunk drivers are more likely to be hitting the road. Try your best to reach your final destination early, and make arrangements to stay put until it's safer to be out and about in your vehicle so you can lower your risk of getting into an accident.
#2: NEVER drink and drive or get in the car with someone who's been drinking. 
You should never drink and drive no matter what day of the year, but especially on July 4th. Roads are busy, there are drunk drivers all over the place, and there are often numerous DUI checkpoints set up to ensure better safety. Call an Uber, sleep over where you are, or make sure you have a designated driver. Additionally, never get in the car with anyone who's been drinking – find another way home.
#3: Watch out for motorcyclists. 
Summer is prime time for motorcyclists to hit the road because of the clement weather and extra sunshine. July 4th is also a popular weekend for them to hit the road, so be on the lookout for them. Don't ever tailgate a motorcyclist and be sure to carefully check your blind spots before you move your N Charlotte Toyota around on the road.
#4: Be alert to pedestrians and pets. 
There will be a lot more people out and about on foot in both urban and suburban areas because of fireworks and parties, so be on the lookout for pedestrians at all times. Use driving safety habits like checking crosswalks carefully, keeping your eyes on the road, and coming to a full stop at stop signs and red lights before turning. Additionally, watch for animals! Pets are easily spooked by fireworks.
#5. Don't let yourself get distracted by fireworks. 
Fireworks are beautiful, but the driver's seat is not the place to watch them. For maximum driving safety, pull your N Charlotte Toyota over and park it before you take in fireworks. Be sure to park in a safe place, and turn on your hazards so other drivers can see your car.
Ready your ride for the holiday weekend at Toyota of N Charlotte
Want more driving safety tips or need to get your ride serviced before the holiday weekend? Toyota of N Charlotte is open seven days a week – including July 4th – and you can reach us at (704) 659-2025 today. Happy 4th!