Tips for Sanitizing and Thorough Car Detailing
It's no secret that the world is in a bit of a chaotic state at the moment. With the fears of COVID-19 sweeping the North Charlotte community and beyond, things are unprecedented, to say the least. If you've been paying attention to the news and doing your best to limit the spread of the virus, you've likely begun deep cleaning surfaces in your home to ensure that there's no chance of contracting the virus whilst social distancing. However, amongst all the high-touch surfaces you come into contact with regularly, you may have forgotten about your car. If you really think about all the places you travel to and all the different publicly used items you touch along the way, it can be quite staggering. You then touch many of the surfaces in your vehicle and others you travel with do the same.
At Toyota of North Charlotte, we're here to share with you some essential tips to sanitize your vehicle's interior and give it a thorough car detailing so you feel safer and more sanitary behind the wheel.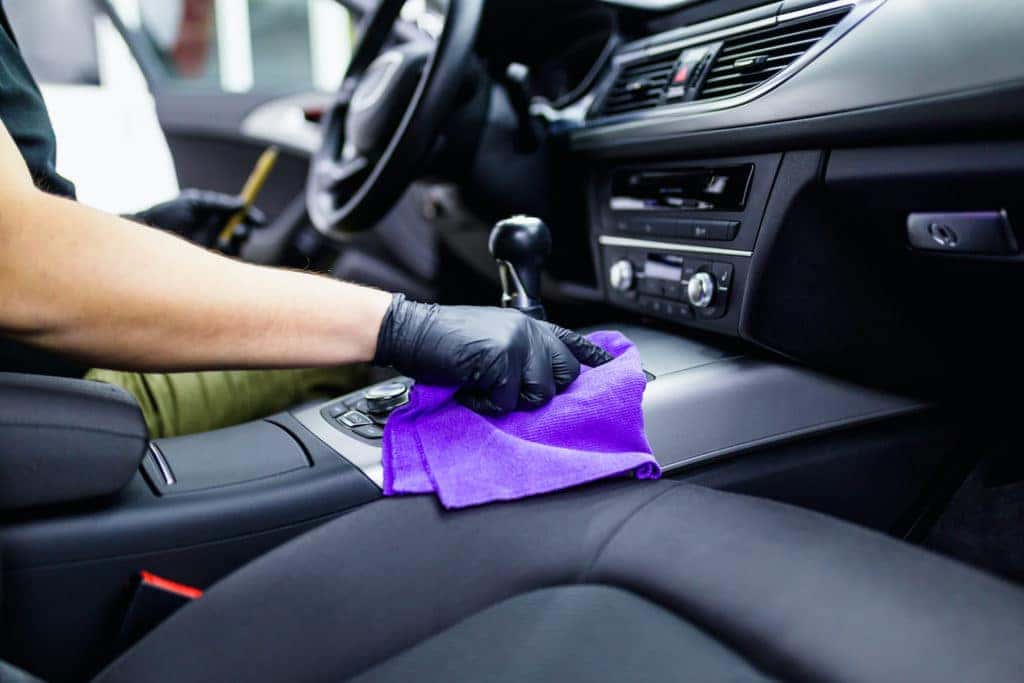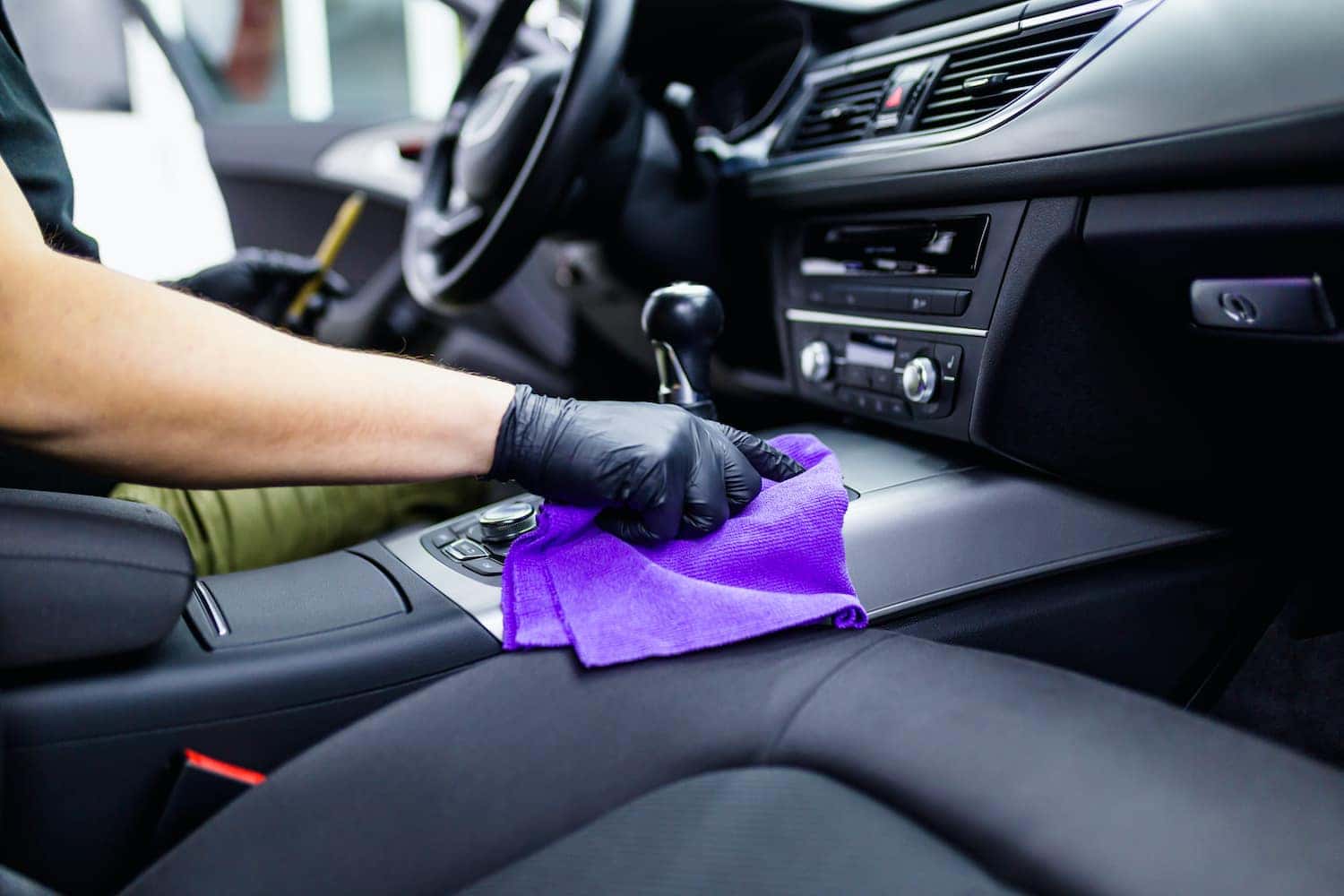 Keeping it Clean in Your Car's Interior
Rethink Your Materials
Typically, car detailing for your vehicle's interior involves using a variety of surface-specific cleaners and conditioners. However, if you're going to sanitize to prevent the spread of a virus, you're going to need to use soap and scrubbing as well. Make a solution of warm water and dish or hand soap and apply it to a microfiber cloth or dish towel. Scrub surfaces like your dashboard, steering wheel, shift knob, turn signal, headlight switch, and more. Let it dry in the sunlight and then follow it up with traditional N Charlotte car interior cleaners.
Pro Tip! Make sure to start high and work your way down. Meaning, don't clean your carpets before dusting and wiping down the upper surfaces during car detailing.
Clean Fabrics with Bleach Free Cleaner or Something Alcohol Based
Your upholstery can tell many tales and it can hold a lot of germs and viruses in it. Plus, car detailing your upholstery can get tricky, especially if you're aiming to sanitize your seats. First thing's first, consider the material your seats are made of. If your seats are cloth or leather, your cleaning materials and methodology are going to change. To sanitize your seats during your car detailing routine, consider using cleaning materials that have antibacterial properties. However, before using these products, make sure to spot test them on an inconspicuous surface to ensure that they won't stain or cause discoloration.
Carry Supplies with you
It's inevitable that you'll have to travel out into the uncertain and chaotic world at some point during your social distancing. When you do, make sure you have a supply of sanitizing wipes and hand sanitizer in your car. This way you can rapidly disinfect your hands and car detail as much as possible before continuing your commute. It also helps to disinfect your exterior door handles before entering and after exiting your N Charlotte Toyota vehicle.
Here at Toyota of North Charlotte, we're committed to your health, safety, and making sure you have a pleasant vehicle shopping experience. If you have additional questions about our ongoing efforts during the COVID-19 pandemic, reach out to us! You can chat with us online anytime or visit the store at 13429 Statesville Road.