Touchless Car Wash vs. Hand Wash
When you think of a car wash, you might think of going to the gas station and purchasing a drive-through wash. But, there is another type of car wash to have – the old-school hand wash. Both types of car washes have their pros and cons though. So, let's dig in to see which one is right for you at Toyota of N Charlotte!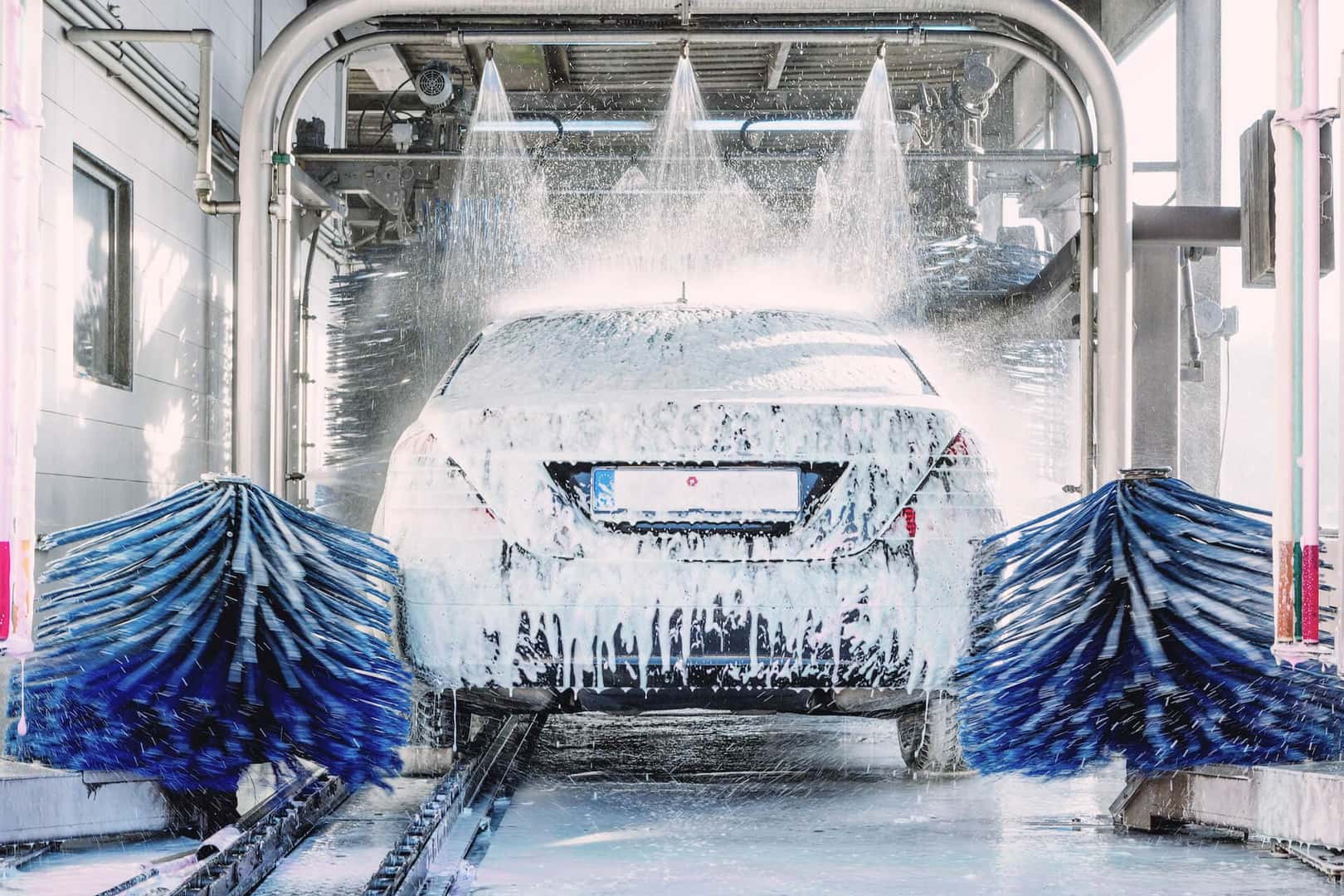 What is a Touchless Car Wash?
A Charlotte Toyota touchless car wash is something that cleans the outside of your car by just driving through a tunnel. Usually, you'll put your car in neutral, align with the tracks, and the machine will push you through until the cycle is complete. These touchless car washes use pressure washers and strong detergents to wash your car, rather than using foam, a brush, or cloth applicators.
Pros
A Charlotte Toyota touchless car wash is super convenient and saves you a bunch of time. You can get your whole car washed in about 10 minutes, and be on your way in a jiffy.
The Charlotte Toyota touchless car wash is also super cost-efficient, so you'll be able to grab a cup of coffee on your commute in the morning. It's all about balance, right?
Cons
While the hands-free car wash saves you time and money, it does have its own set of flaws. One of them is that this doesn't clean your car as best as a hand car wash does.
Another big con is that it can leave pesky water spots behind. Even incomplete drying can leave water spots on your car. So frustrating!
What is a Hand Wash?
A Charlotte Toyota hand wash for your car is usually more gentle than a touchless car wash. You should use this method if you're worried about your car paint getting chipped or if you have a vintage vehicle. You can always go for a professional wash or you can wash it yourself if you want to use some elbow grease.
Pros
The biggest pro of the classic hand wash is perfection. When you're washing your car yourself, you can see all of the little spots you need to get to, or if you missed a couple of spots entirely.
Also, you'll have better reach with a Charlotte Toyota hand wash. Just get out your handy dandy washing mitt, microfiber towels, and a water bucket.
Cons
If you have a super abrasive scrubbing tool, then this can cause damage to your Charlotte Toyota car paint.
Another con of hand washing is that it's super time-consuming and can waste a lot of water.
So, whichever method works for you will do a good job either way! Happy washing!
Stop by Toyota of N Charlotte! 
If you need more car care tips for a touchless car wash, then stop by Toyota of N Charlotte. Just book an appointment at (704) 659-2025. We're open seven days a week at 13429 Statesville Road! Just take exit 23 off I-77 in Huntersville. We look forward to helping you!