Toyota Adding 3 Electric Cars to U.S. Lineup
The race to electrification has been an interesting one and has only been intensifying year after year. Before our very eyes we're experiencing a landscape change for automotive and we're here for it! It's beyond exciting to see how things have changed in just a few short years. Toyota hasn't exactly been an early adopter of the EV movement (in fact they've been quite anti EV) but it looks like they're finally wading into the pool.
In a recent press release Toyota has revealed that they're releasing not one, not two, but three electrified models this year! Insane! Toyota of North Charlotte is here with the latest details. Time to catch up!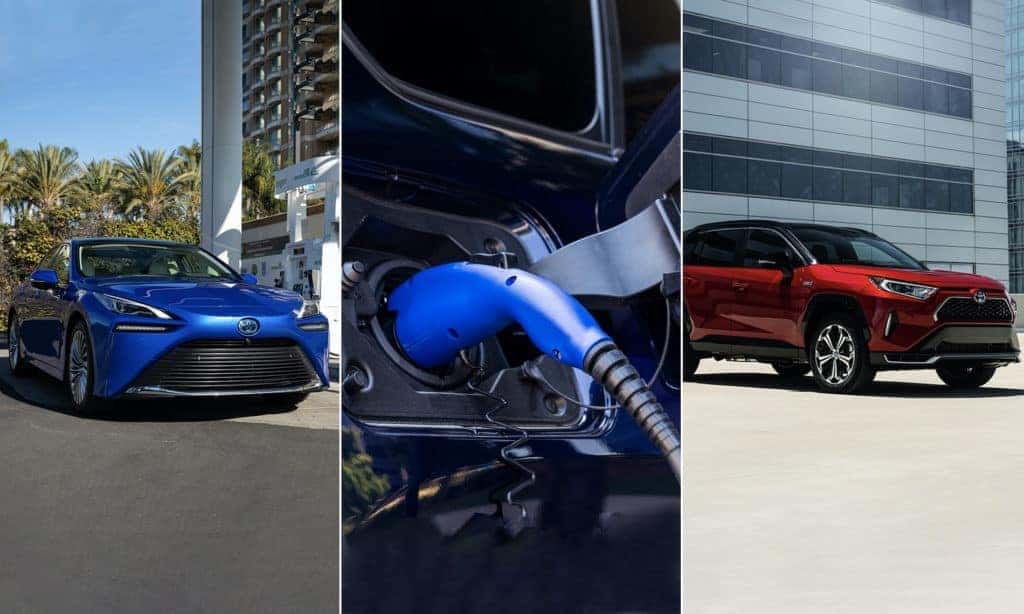 We're Electrified by This News
Considering Toyota's lengthy beef with Tesla and EVs as a whole (still don't quite understand the kitchen analogy) it's quite shocking that they're producing 3 electric cars for the North American market. More specifically, they're releasing 2 battery electric cars and one plug-in hybrid similar to the RAV4 and Prius Prime. What's even more surprising is that details on these 3 models will be released this year. That's even faster than we've received updates on the GR Hot Hatch (grumble, grumble)!
While we don't have concrete specifics yet, we have a few working theories on what form(s) these North Charlotte electric cars will take:
Between now and 2025, Toyota plans to design and implement a use car platform. The e-TNGA will be used specifically for models that are to use electric drivetrains in some capacity. This opens up a world of options for Toyota and allows the brand to achieve its goal of making every model offering on its lineup electrified by 2030.
Toyota's game plan for introducing electric cars is to do so in a gradual manner. Essentially this would allow consumers to enter the EV market at different price points that are affordable and make financial sense. This will also make the phasing of ICE engines out more gradual, giving countries and other infrastructure systems ample time to restructure their energy consumption frameworks.
The Toyota Land Cruiser is being shelved after this model year (still crying) and it's likely that it'll be replaced by one of these North Charlotte EVs. Remember that silhouette tease (not the TikTok challenge) that Toyota released months ago of an SUV coming to North America? It's looking like it'll be getting a battery powered drivetrain and be an all new model.
The plug-in hybrid is up in the air but it's likely going to be an added trim grade/edition to a current model vehicle. The RAV4 Prime was met with critical acclaim and it's likely another SUV or larger vehicle will be getting the Prime treatment. Will it be the Highlander? The new North Charlotte Tundra? We'll find out soon enough.
Unfortunately for us, Toyota has been keeping things close to the chest with this one so not much else is known about these upcoming electric cars. Luckily though, it seems like Toyota has a big year planned ahead with the new 86, GR Hot Hatch, these 3 electric cars, a new Tundra, and so much more!
Check out the Latest with Toyota of North Charlotte
If you're always looking to stay up to date on all things Toyota, follow our blog and check regularly for new articles and helpful tips. Shop with Toyota of North Charlotte today at 13429 Statesville Road. You can also shop our full inventory online anytime!