Toyota News: Incoming Hot Hatch
The Toyota Corolla has been an iconic mainstay in the Toyota lineup and it's earned many accolades throughout the years, namely being the world's best selling car. Recently, the N Charlotte Corolla entered into a new design generation that includes the first Corolla Hybrid, but there was an off-shoot model that released prior that's come back on the headlines in a big way. The Toyota Corolla Hatchback combines the cutting edge design of the Corolla sedan with the allure of the hatchback body style to create a vehicle most can't keep their eyes off of.
Today, however, the Corolla Hatchback will have another reason to draw attention. It looks like it might be getting the hot hatch treatment! For more information on this rumor, follow along with us at Toyota of North Charlotte right here!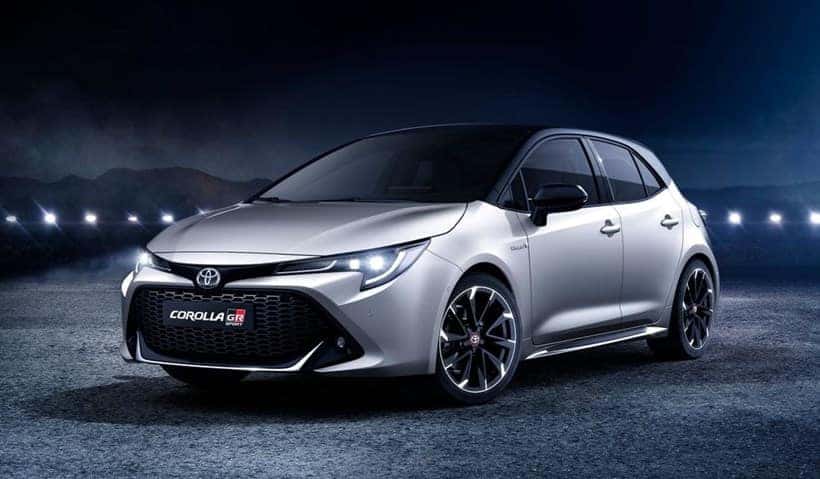 Toyota Corolla Hot Hatch Coming Soon
Before we dive into this latest rumor surrounding the possibility of a hot hatch in the North American market, let's go over some background info of what makes a hot hatch a hot hatch.
To put it simply, a N Charlotte hot hatch car is a derivative of a hatchback car that has been engineered with aftermarket or factory performance parts. Most hot hatch cars use what's called an "FF layout" that includes front wheel drivetrain and front placed engine. Most hatches have a low stance and put most of their weight in the front of the vehicle. This vehicle segment has been around since the 1960s but grew to prominence in the 80s when more auto manufacturers introduced their versions of hot hatches to the market. Today, many of these vehicles use AWD as opposed to FWD, have specified racing divisions, and are available from a wide variety of vehicle nameplates.
Toyota currently has one other hot hatch in its lineup, the GR Yaris. This vehicle has wowed Toyota Corolla Hatchback fans from around the globe and has left many eager drivers wanting one. Luckily, Toyota has answered the call with the Toyota Corolla Hatchback hot hatch!
The Latest on the Corolla Hot Hatch
While this is only rumor and speculation thus far, it's likely that Toyota will make an official announcement soon regarding the new N Charlotte Toyota Corolla Hatchback hot hatch. Here's what we assume will be included in this new model vehicle:
The Toyota Corolla Hatchback hot hatch will likely include the same 1.6-liter 3-cylinder turbocharged engine that's under the hood of the N Charlotte GR Yaris. This engine can output 257 horsepower and 266 pounds/feet of torque.
It will likely use AWD rather than FWD.
It's unclear as to the transmission types, but many speculate a 6-speed manual will be used to up the sporty factor.
The N Charlotte hot hatch will be branded the GR Toyota Corolla Hatchback.
It's rumored that this new model hot hatch will carry an MSRP around $30,000 and likely include other aesthetic and engineering options.
Unfortunately, we don't know much more about this upcoming hot hatch, but we're super excited! At Toyota of North Charlotte, we'll keep you updated with any additional news regarding this new vehicle as soon as we know it. In the meantime, you can shop for a Toyota Corolla Hatchback right now at 13429 Statesville Road!