Toyota News Update: Cars for Days Coming
There have been a plethora of new N Charlotte Toyota cars coming to our dealership. And, of course, more Toyota news comes with that. We've got N Charlotte Toyota news from the Tundra Capstone model to the all-new Toyota concept that looks a whole lot like the Batmobile.
The Latest and Greatest Toyota News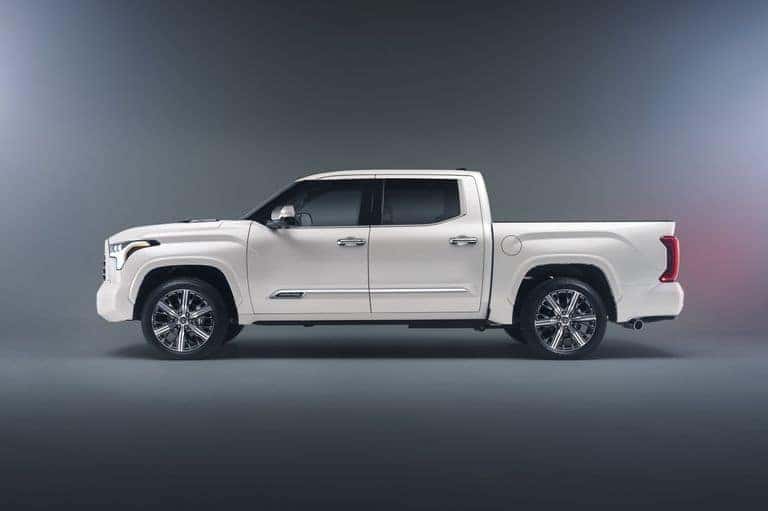 By now, everyone knows that the N Charlotte Toyota Tundra has been redesigned from the inside out. This truck offers a brand new look with amazing performance. However, even more, is coming to town with the all-new Toyota Tundra Capstone model. The luxury model will offer the following features!
Power running boards
Automatic bed step
Amazing plush leather seating on the interior
A stunning panoramic moonroof
Some Charlotte Toyota 22-inch chrome wheels with chrome accents
12-inch color head-up display
Not to mention, this N Charlotte Toyota truck will be available on the iForce Max hybrid drivetrain. You can expect to see it at our dealership sometime this spring.
If you're a fan of Batman, then we know you're familiar with the super-cool Batmobile. This new Toyota GR GT3 concept car might actually hit Toyota of N Charlotte soon! Toyota Gazoo Racing released this concept car during a digital presentation, and we're all about these vibes. For this Toyota news update, we don't have much more information, other than that it'll be on display at the Tokyo Auto Salon in the Makuhari Messe exhibition hall. But, at Toyota of N Charlotte, we'll keep you updated with this exciting ride, and where you could [possibly get your hands on one!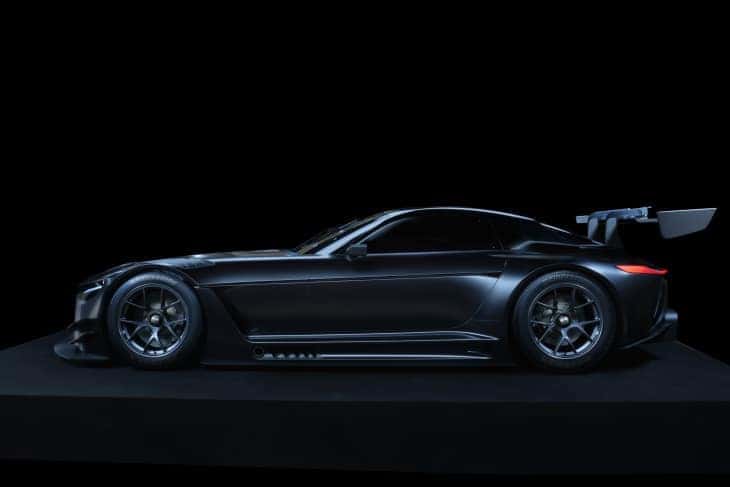 Toyota Plans to Extend Classic Parts Catalog 
The Toyota Gazoo Racing is rocking the past couple of weeks. The latest Toyota news on the block is that they're expanding their classic parts catalog for the Toyota enthusiasts out there! The Heritage Parts Catalog is going to include auto parts for five models. The models include the 40 Series Land Cruiser, 2000GT, A70 Series Supra, A80 Series Supra, and the A86 Corolla. There will be everything from Charlotte Toyota clutches, to driveshafts, and even badging!
Refurbie Cars a Thing Now? 
Other Toyota news on the block is that refurbished cars might become a thing! Well, Toyota is going to follow Apple's lead and take used cars, restore them to "new" condition, attach a warranty, and sell them! This program is supposed to launch in the U.K. and will consist of Toyota using leased cars and restoring them.
Visit Toyota of N Charlotte Today! 
If you want to get your hands on a ride at our dealership, then stop by today! We have cars arriving daily, and especially the top-rated safety cars, too! Just book an appointment at (704) 875-9199! We're open seven days a week at 13429 Statesville Road! Just take exit 23 off I-77 in Huntersville. We look forward to helping you today! Also, stay posted on our social media with all of the Toyota news updates about all of these new cars!