Updates on New Toyotas Coming Soon
It comes to no surprise that Toyota has been making headlines since the beginning of the auto industry. No matter the news, whether it be a new vehicle launch or upgrades on technology, we keep our N Charlotte Toyota customers on their toes with constant updates. There's always new Toyota news to look forward to and although they may not all arrive our N Charlotte Toyota dealership, it's still pretty awesome to see what's new. Speaking of which, we have new updates on what's to come in the near future on new Toyotas! Follow the latest updates from us at Toyota of N Charlotte, check it out!
The Latest on New Toyotas
New Toyota Convertible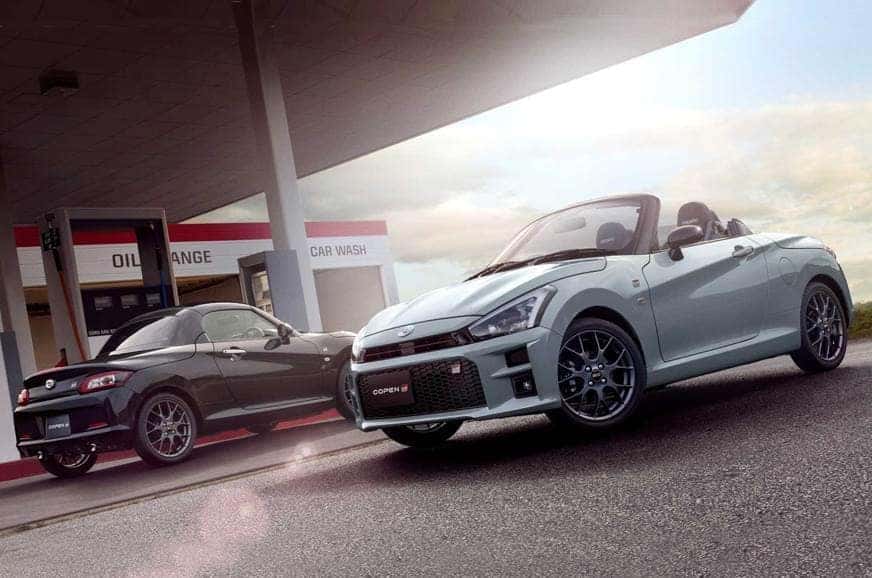 The popularity on Toyota SUV's has blown up throughout the years—especially in North America, and why wouldn't it be? They're spacious and comfortable vehicles. However, you're not into the big vehicles, then this is the perfect one for you. The Toyota Copen GR sport is an all new key car (Japanese car segment that consist of vehicles engineered with small bodies and engines). It's from Daihatsu (a Toyota subsidiary company) and Toyota Gazoo Racing. It'll feature a 3 cylinder engine that outputs 63 hp and 68 lb/ft of torque. Another cool feature is that drivers will be able to ride with the wind the hair because of the convertible top. Unfortunately, this car won't be sold at our N Charlotte Toyota dealership. It'll only be available in Japan but hey, who's to say you can't make a trip out of it?
Plug-in New Toyota RAV4
The RAV4 has evolved to a hybrid and now a plug-in hybrid version! The OG hybrid one already has excellent fuel efficiency and a bit of extra horsepower over its internal combustion counterparts. Besides this significant upgrade, it'll also have different paint options including Supersonic Red. Even though we don't know the exact specs of this new N Charlotte Toyota, we do know that it'll be unveiled at the L.A. Auto Show next month so stay tuned.
Battery Electric Powered Toyota
Toyota will be unveiling another compact vehicle during the Tokyo Auto Show next month. This new Toyota will be powered via battery and is designed to commute short distances. The target market for this vehicle is for the aging Japanese population. It can reach a top speed of 37 mph and can travel 62 miles on a single charge. Rumor has it that this vehicle could double as a mobile office with future versions of the model being a possible option.
New Toyota Yaris Hybrid
Toyota of N Charlotte is happy to say that there's another hybrid vehicle that will join the Toyota family! It's the Toyota Yaris and it'll make its mark on the world in Japan next year. It'll use Toyota's new TNGA platform and include a 1.5L inline 3-cylinder hybrid system engine, which will be a first for this model. Catch more details on the Tokyo Auto Show!
We have constant updates on the upcoming Toyota models. If you're looking for a ride as we speak, don't waste any more time! Stop by Toyota of N Charlotte today at 13429 Statesville Rd just off I-77 at exit 23 in Huntersville.