What are Tire Grips and How do They Work?
It's safe to say that winter has definitely arrived early this year. Temperatures are dropping lower than usual and North Charlotte has received several inches of snow so far. Like we said, winter is definitely here and you need to make sure you're doing everything you can to stay warm and protected from the cold. But, you can't forget to keep your ride protected too. If you've already topped off and/or replaced your vehicle's fluids and you've checked your tires for pressure loss, you're already on the right track! There is one thing you'll want to look in to if you plan on driving around in the snow during the winter, tire grips.
You may have heard of these helpful tools, but many have not as there's not often a need to use them unless you live in a state where the weather is especially cold and snowy. If you're unsure of what these parts are and what they do, Toyota of North Charlotte is here to explain!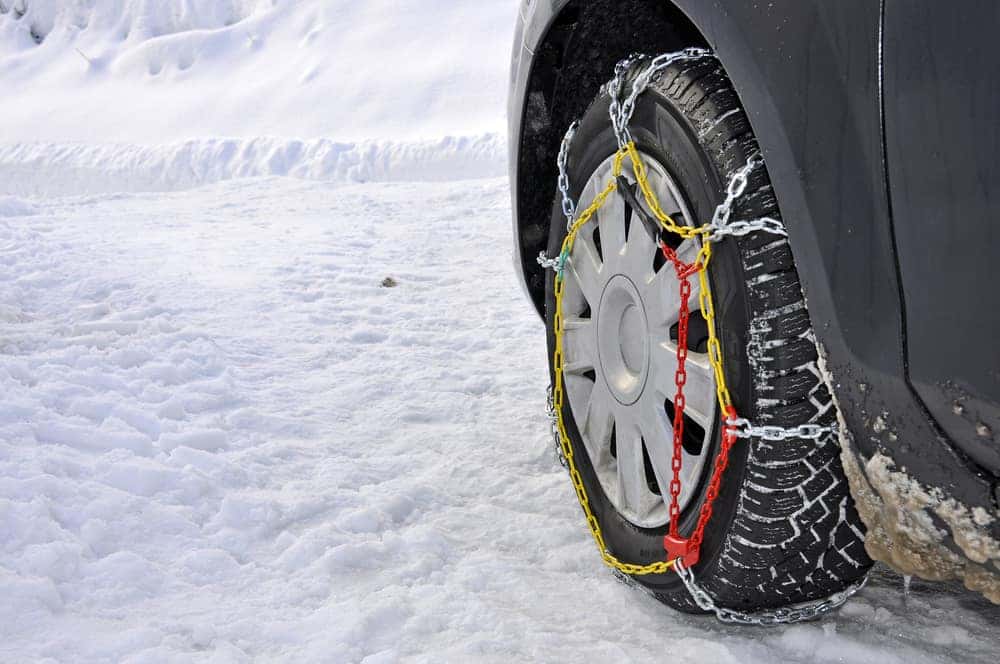 What are Tire Grips?
To put it simply, tire grips are devices designed to help enhance a vehicle's grip on the road. Most vehicles that operate in front-wheel drive will have need of these tools as it will help provide more grip when it's especially rainy or snowy. Drivers who commute in vehicles that use 4WD or all-wheel drive don't often use N Charlotte Toyota tire grips, but they're still recommended for more severe weather conditions.
These tools come in a variety of styles and types to suit the needs of many drivers who need their tires to get a grip:
Tire Chains are perhaps the most common type of traction enhancer for one's tires. Believe it or not, they're actual chains that you attach to your N Charlotte Toyota tires.
AutoSocks are a newer alternative to using tire chains. This device uses more of a textile based gripping method that envelopes the entire tire and creates better traction between the tire and the road.
Tire Spikes provide a cleaner design compared to tire chains and they're easier to install. They come in a single piece that attaches to the front face of your tire and distributes traction enhancing spikes along the tread.
GoClaws apply a similar concept to chains but use a strap-like technology the drivers put on the "corners" of the tires.
Traction Mats are also a helpful tire grip to keep on hand in your N Charlotte Toyota vehicle. While these don't attach to your tire, these can help your tire find additional grip by providing them a better surface to drive on in the event that they get stuck in the snow, mud, or anything else.
With winter being here early, you need to make sure you have everything you need so you don't get stuck in the snow. If you have questions about tire grips or need help shopping for the right type for your ride, Toyota of North Charlotte is here to help! Chat with us online or call us at (704) 875 – 9199 today!