What Are Toyota Connected Services?
In the latest Toyota models, you can look forward to having Charlotte Toyota Connected Services in your ride. These features make life much easier and more convenient for you during your commute and getting to and from your ride. These features are all accessible through the Toyota app on your phone (literally a click away)!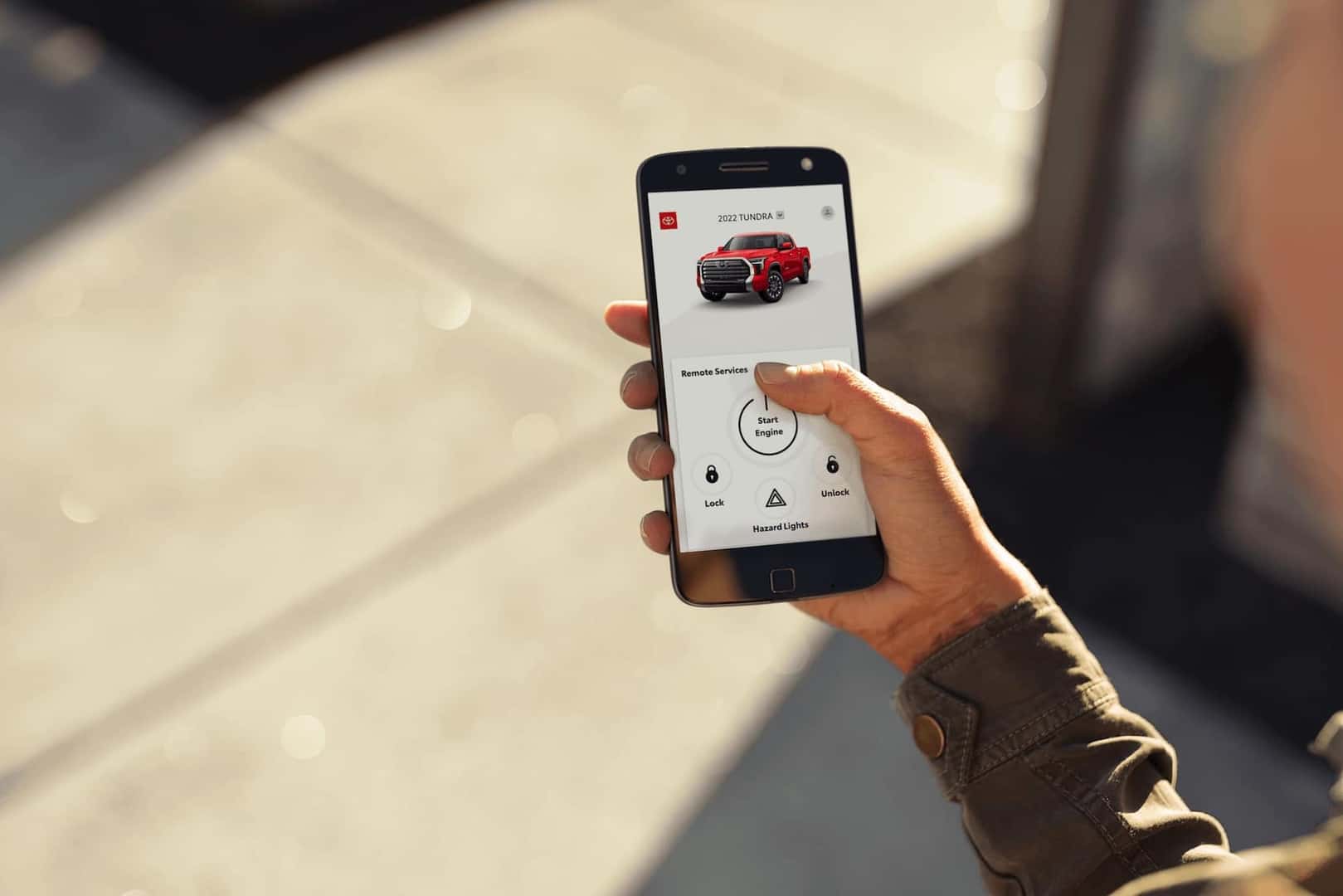 All About Toyota Connected Services! 
You may not have heard about Charlotte Toyota Connected Services, but we're here to fill you in on the latest technology! Let's dig into the features below!
The Toyota app is used to access all of your Toyota Connected Services through your phone. You can check up on your Toyota's health, control it remotely (unlock doors or find it in a parking lot), integrates it with your SmartWatch, and you can even make payments! All of this makes life so much easier, and you can even get service deals, receive recall alerts, and access Charlotte Toyota car maintenance information.
Safety Connect is another great feature that you'll have access to. You can use the emergency assistance button that lets you stay in contact with a responder, enhanced roadside assistance that gives you peace of mind, automatic collision notification, collision assistance, and a stolen vehicle locator.
Remote connect is another great addition to Charlotte Toyota Connected Services that allows alerts sent to the primary owner when someone is speeding in your car, can remotely lock and unlock your doors, can ever remote start your car, and get a last parked location notification! Also, you'll get status alerts that let you know about your doors, windows, odometer, and fuel level.
At Toyota of N Charlotte, you'll also get vehicle health reports, vehicle maintenance alerts, and maintenance reminders. The Toyota Connected Services allow you to receive recalls and service campaigns, vehicle warnings, and alerts!
Destination assist also comes with Charlotte Toyota Connected Services. Destination assist will allow you to have 24-hour access to a live agent that can provide directions through your factory-installed navigation system. This system can also direct you to restaurants, hotels, and fuel stations. This is a huge help if your phone's battery runs out and you're stranded in the middle of nowhere.
And, if you don't have unlimited data on your phone plan (or if your teen is constantly going over their data limit), then Wi-Fi connect is for you! This has 4G LTE Wi-Fi speeds on AT&T wireless network. Also, you can be connected to up to five devices at one time! So, this makes it the perfect addition to your summer road trips! Keep in mind that this is available on select 2020 models and later.
Stop by Toyota of N Charlotte 
If you want to check out Charlotte Toyota Connected Services, then stop by our dealership! We're open seven days a week and we're conveniently located just off I-77 at exit 23 in Huntersville at 13429 Statesville Road. You can shop in person or online – call today for more info at (704) 875-9199!