Back to School Driving Tips This Fall
We'll start sending the kids to school in a couple of weeks. So, what better time to brush up on Charlotte Toyota school driving tips? And, Toyota of N Charlotte has the best tips to drive safely to school this year, whether it's driving in school zones, around school buses, or just stuck in traffic.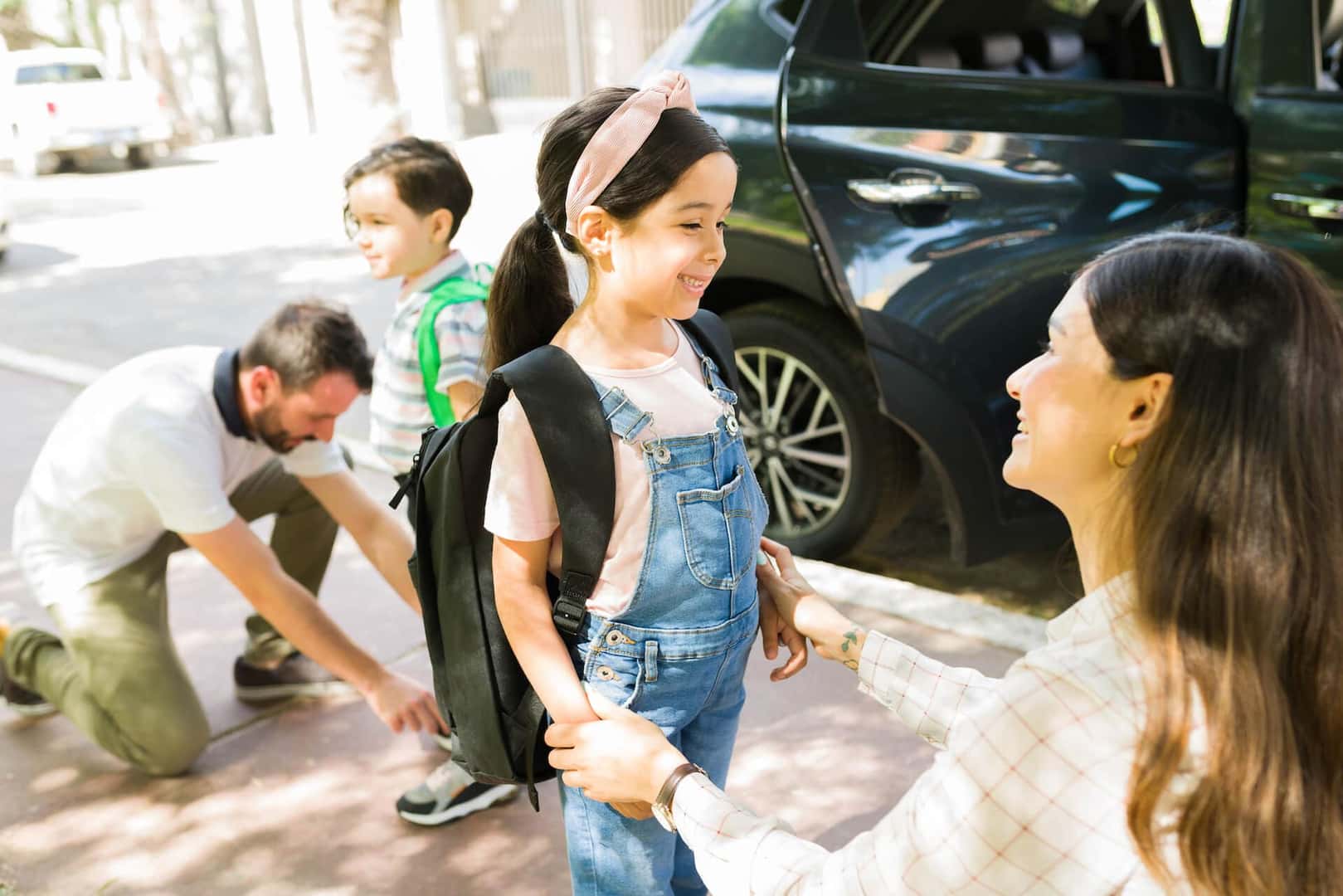 School Driving Tips 101
School Zones. 
If you're speeding in a school zone, then this can be bad news for your wallet. Getting a speeding ticket in a school zone is no joke.
One of the best Charlotte Toyota school driving tips is to slow down and anticipate the lower speeds. You'll usually see a sign with yellow on it warning that you're about to enter a school zone.
Also, you should put away all of your distractions, whether it's music, your phone, or having a conversation in the Charlotte Toyota cabin.
Another Charlotte Toyota road hazard you should look out for are pedestrians, bicycles, and road signs that are warning you what's to come.
Another good school driving tip is to not pass the school bus or block a crosswalk. This can be dangerous for you and pedestrians if you do either of these things.
School Buses.
Driving around school buses can be a little bit of a disruption when you're trying to make your way to work. But, we've got some Charlotte Toyota school driving tips to keep you safe!
Don't follow a school bus too closely.
Be sure that you follow the two-second rule when driving.
Be prepared to stop at all times.
Avoid driving in their blind spot.
Make sure you know when to stop for the bus.
If you see lights flashing on the bus, then that's a sign that you need to stop your car. The only time you don't have to stop is if you're driving in the opposite direction of the bus with a double line in the middle of the road.
Also, you should never pass the bus on the right side.
Driving in Traffic. 
Driving in traffic during the school rush hour can be the worst. With more school buses driving and parents taking their kids to school, can clog up the roads. That's why you need to stay vigilant!
The best Charlotte Toyota school driving tip is to plan your route ahead of time. This can save you time and frustration during your morning and afternoon route.
It's also a good idea to leave extra time during your commute. Leaving some extra padding during your commute will make it a lot less stressful for you.
It's also a good idea to pack your car the night before, check the traffic before you head out, and carpool so you save time and money! Who wouldn't want a more enjoyable breakfast?
Stop by Toyota of N Charlotte
If you need more school driving tips for the new school year, then stop by Toyota of N Charlotte. Just book an appointment at (704) 659-2025. We're open seven days a week at 13429 Statesville Road! Just take exit 23 off I-77 in Huntersville. We look forward to helping you!