Why You Should Get a Full Oil Change
When it comes to getting a Charlotte Toyota oil change, you might be asking yourself the question of whether to top it off or get a full change. It's natural to want to stretch out your oil change to save a few bucks. But, putting this auto service off for too long can actually cost you more money in the long run. At Toyota of N Charlotte, we have the best auto service technicians and genuine Toyota auto parts to get your car working perfectly again!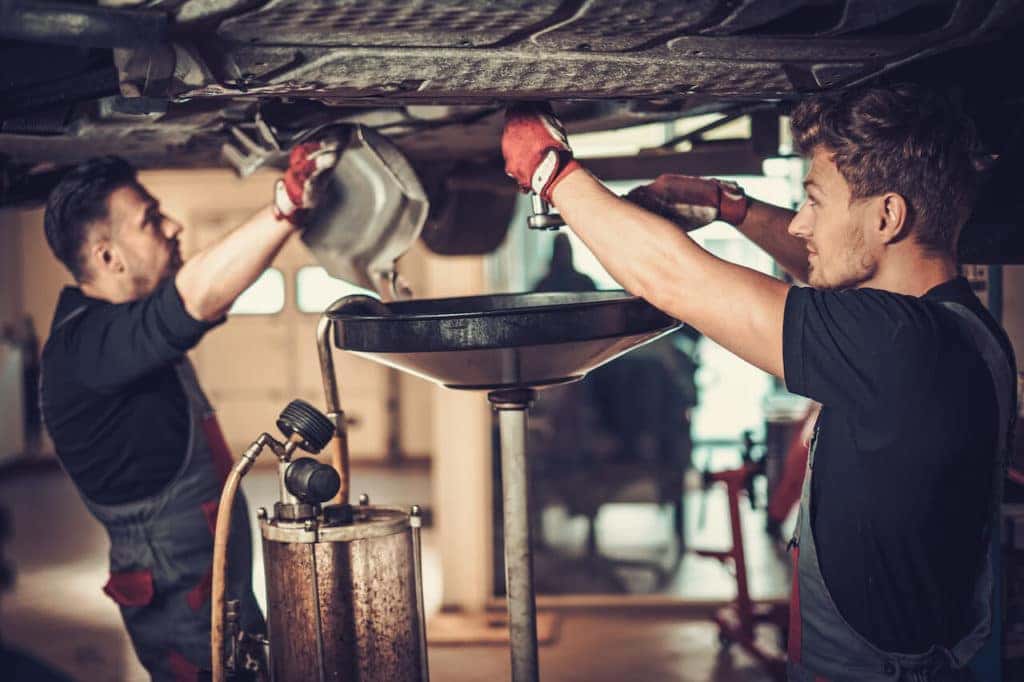 Oil Change or Top Off – What's the Difference? 
Topping Off Oil. 
If you're topping off oil in your car, then all this is going to do is circulate the old oil and the new oil. The problem with this method is that the old oil in your car might be contaminated and sludge might be circulating through your Charlotte Toyota engine. And, the new engine oil that you've added is going to instantly become dirty.
If you top off your oil too often, then this could result in engine failure. However, if you do make it a habit of topping off your oil instead of getting a Charlotte Toyota oil change, then you could experience other major problems besides a damaged engine. Other problems might be the following:
Your car is leaking oil.
Not getting your oil changed based on your manufacturer's suggested car maintenance schedule.
Your piston rings or cylinder head valve guides might be damaged.
Getting an Oil Change. 
If you're getting a Charlotte Toyota oil change, then this is your best bet, and the most bang for your buck, too! Not only will you get the dark sludge out of your car, but you'll have a beautiful golden elixir flowing through your car's "veins."
Also, this will help protect the car's engine by keeping it lubricated and all of the parts working together cohesively. Having your Charlotte Toyota oil change done every so often will also prevent unnecessary engine wear and tear.
It's also good to check your engine oil once a month, so that you make sure it won't be going down too much or that you don't have a leak somewhere. If you do notice that your oil is going down more than the normal amount, then you should bring your car in immediately to get checked out.
Some benefits of getting this car maintenance service are the following:
Engine efficiency
Better gas mileage
Engine longevity
Eco-friendly
Protects engine
Keeping other parts of your engine cool
Worry-free emissions test
Visit Toyota of N Charlotte! 
If you still have more questions about auto service, then just stop by our dealership and talk with our Charlotte Toyota auto service technicians. Just book an appointment at (704) 659-2025 if you need your oil to get checked out! We're open seven days a week at 13429 Statesville Road! Just take exit 23 off I-77 in Huntersville. We look forward to helping you today!