Electric Car Ran Out of Battery?
Having range anxiety while driving your N Charlotte Toyota electric car is real. We get it. Running out of charge while driving is probably your worst nightmare. After all, where would you even start if you run out of charge since these cars don't take gas? Well, Toyota of N Charlotte is about to let you know what to do and what not to do!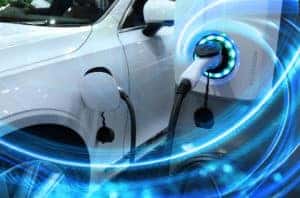 Electric Car Out of Juice
So, what are some of the steps you should take if you run out of charge in your N Charlotte Toyota electric car? No need to worry or get stressed! We've got the steps for you to take.
Tip #1 Roadside Assistance.
Well, the first step that you should take if your car runs out of charge is to call for roadside assistance. Since you're not able to bring gas to your, this is the next best thing! But, when calling roadside assistance, be sure to let them know you have an EV so that they can come with the right equipment. They will need to bring a flatbed, tow truck, or a portable charger.
A flatbed truck is the only type of tow truck that can haul an electric car due to the electrical systems and other functions of the car. It's always better to be safe than sorry.
And, of course, roadside assistance will bring you to the nearest charging station if you would prefer that, which is totally understandable!
Tip #2 Tow Truck.
The second step you might want to take if your N Charlotte Toyota electric car runs out of charge is to call for a tow truck yourself. In today's modern world, you can use your cellphone to look up a tow truck of your choice. Just be sure to find one that is compatible with electric cars so that you don't mess anything up with the car. And, since electric cars are typically lower, they can be more challenging to tow. After all, you wouldn't want to pay for an auto service repair, too.
Tip #3 Charge Your Battery.
Lastly, you can have someone bring you a portable charger for your car. Some companies are finally introducing portable chargers for your N Charlotte Toyota electric car. If you use the portable charger, then you can get where you're going faster than you normally would, and you won't have to worry about waiting for the tow truck to take you to your destination. Also, if you don't want to wait for a portable battery, then you can always purchase one for yourself and keep it in your trunk for emergencies like this!
Stop by Toyota of N Charlotte!
If you want more information about N Charlotte Toyota EV's, then stop by our dealership today! Just book an appointment at (704) 659-2025. We're open seven days a week at 13429 Statesville Road! Just take exit 23 off I-77 in Huntersville. We look forward to helping you out today!