How to Prep For Purchasing an Electric Car
If you're thinking about purchasing a N Charlotte Toyota electric car, then you've probably wondered what exactly goes into the whole process. Since these cars don't use gas to get you to brunch with your friends or to work, then how can you stay "fueled up" without having to always stop at a gas station? And, what other factors do you need to consider when purchasing an electric car? Well, Toyota of N Charlotte is going to give you all of the necessary details you need to know before you purchase one of these cars.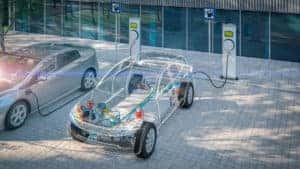 Electric Car 101
So what exactly is a N Charlotte Toyota electric car? Well, these cars have a different type of motor rather than your typical internal combustion engines. Instead, they function by an electric motor that stores electricity in a battery. So, the good thing is that they don't require gas to run, which saves you money! All you'll have to do is plug your car in to charge!
So, now that you don't have to fuel up with gas and only need to charge your car, how do you actually do this? Well, you do have a couple of options!
The most convenient way to charge your car would be to install a charging station inside your garage. The only downside is that this can be a little pricy, but with the cost of gas rising, you'll save money in the long run!
Another option is to stop by your local gas station, grab a snack, and plug in your car to charge up. The only downside of this option is that it'll take around 30 minutes.
If you don't want to install a charging station or stop by a gas station to "fuel up," then there are other places you can charge up nearby. You can also download some helpful apps that will tell you which is the nearest charging station near you.
Another detail you might still be curious about is the driving range on these N Charlotte Toyota electric cars. Before you purchase one of these cars, it's best to determine if the driving range works for you. You don't want to be stuck charging your car every day, so find a N Charlotte Toyota electric car with a longer range!
Also, you'll receive money back in your wallet through rebates by purchasing one of these cars.
These cars are eligible for both state and local rebates, so be sure to take advantage of this perk!
Stop By Toyota of N Charlotte! 
If you're ready to purchase an electric car, then stop by Toyota of N Charlotte today! We will soon have many cars to choose from soon! Be sure to follow us on our social media to stay up-to-date with all of the latest and greatest news coming. Just book an appointment at (704) 875-9199. We're open seven days a week at 13429 Statesville Road! Just take exit 23 off I-77 in Huntersville. We look forward to helping you out!